What is Rave911 Suite and How Does it Work? 
Rave911 Suite is a collection of tools for 9–1–1 response teams. The product includes a database of resident community information, personal safety profiles and caller notes, two-way communication and support tools, enhanced location data sharing and a true 9-1-1 Integration. With access to additional information the suite can streamline information gathering and response planning. Two–way communication methods drive positive citizen engagement and provide the right information at the right time to the right people, improving situational awareness. 
What are the Most Popular Features of Rave911 Suite?  
Critical 9-1-1 Caller Info: 

View the caller's name and address, medical conditions, photos and more through 

Smart911

 or use notes to identify frequent callers.

 

Two-Way Communications:

 Initiate two-way text messaging and live-streaming video from first responders and bystanders on scene.

 

Enhanced Location Data: 

Supplement existing 

automatic location identification (ALI)

 information with improved e911 location tracking and access facility information, such as floor plans.

 

Access & Functional Needs Registry:

 Connect to a web-based, resident-sourced access and functional needs population registry anytime for analysis, planning and emergency response.

 
What are the benefits of Rave911 suite and How Can You Best Prepare for Success?  
Rave911 Suite provides access to additional information for citizens and facilities that are added by the community citizens and facility managers. Your organization can access integrated cloud-based communication and data platform with direct connectivity to 911 centers and emergency networks. The suite boasts deep industry expertise, high customer satisfaction and strong referral base with 8,000+ clients, as well as access to support from the Rave Mobile Safety customer success team. 
To best prepare for success, take advantage of the trainings that Rave Mobile Safety provides. Rave offers staff training materials and support to help ensure that your staff is aware of all of the capabilities and best prepared to utilize the Rave 911 suite to its full potential. 
How Can you Increase Situational Awareness for First Responders Using Rave911 Suite?
The data and information available within Rave's 911 Response solution helps first responders better prepare for the unknown and greatly accelerate response times during emergencies. 
Transform the data and information available to 9-1-1 and first responders to better prepare for the unknown, greatly accelerate response times and ultimately save lives. Three enhancements to Rave's critical collaboration and communication platform will help gather accurate and comprehensive details when the unexpected hits – enhancing the level of insight for those who need it most and significantly improving response.  
Live Video Streaming

:

 

a real-time, on-scene look for 9-1-1, first responders and authorized users.

 

Chat Location Query

:

 initiated location requests from telecommunicators to any mobile phone for detailed location sharing.

 

Georeferenced Floor Plans

:

 greater visibility into the details of a building's layout during an emergency.

 
Use Video from the Scene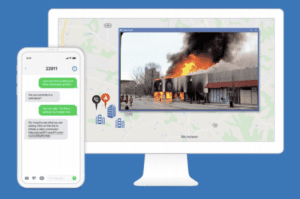 Anyone in the field with a smartphone can initiative a live video stream – whether the 9-1-1 caller, a bystander, or first responder. With one click, those on-site can send video to a telecommunicator, police chief or responder in route. Video comes through Rave's system in real-time, visually showing the situation and also opening up two-way audio communication for further discussion or question answering. 
Enables 

PSAPs

 to have greater and faster insight

 

into a situation.

 

Eliminates missing important details and delay of relaying

 

information via radio.

 

Video is encrypted by industry standard practices allowing

 

Public Safety

 to always be in control of the video session.

 
Use Precise Location Information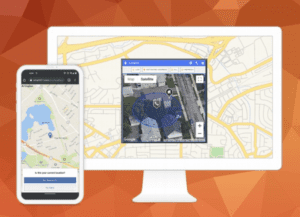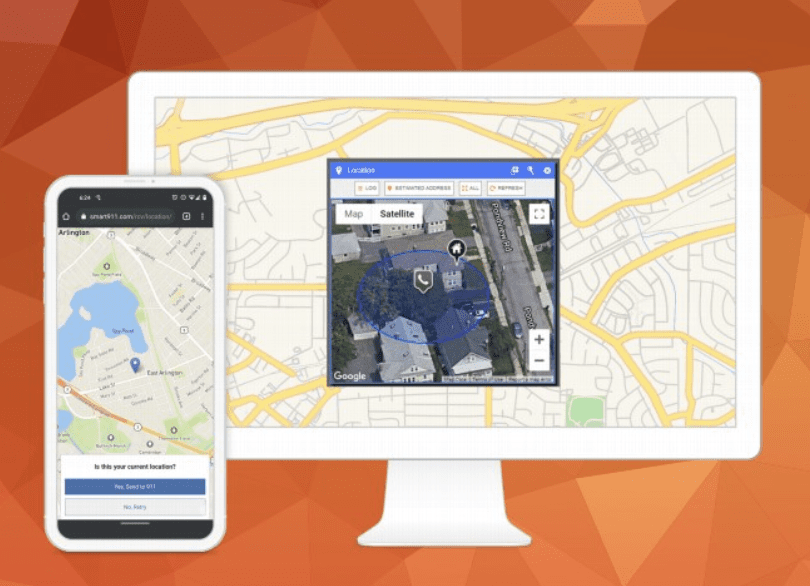 One of the most effective and efficient tools a 9-1-1 center can have in its repertoire is also one of the simplest. With Rave, any call taker or first responder can initiate a text conversation with a mobile caller who may not be able to speak. This is extremely helpful in situations when calling is not an option like domestic abuse cases, language barriers, access and functional needs, remote locations, and more. 
If ALI is poor, a telecommunicator can initiate a chat to request location in one click via a web link.

 

If 9-1-1 has minimal information, responders and be dispatched more quickly and accurately.

 

If a call is dropped, instantly follow up via chat to save responders' valuable time.

 
Use Building Details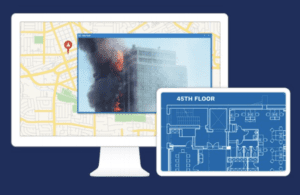 By overlaying geo-referenced floor plans directly on a map, you can prevent first responders from entering a facility blind and allow 9-1-1 to more effectively plan emergency response. A higher degree of site situational awareness provides everyone a healthier and safer physical environment with more context for how floor plans align with the larger map, nearby roads or parking lots. 
Share room information, floor layout and exit points or critical structures before entering a facility.

Increase response and situational awareness with better maps and details.

Seek the context you need for emergency commanders to drive decisions and response.
"The tools that Rave 911 Suite provides fundamentally changes the information available on every 9-1-1 call." – TODD JOHNSON, CHIEF DEPUTY, NEWBERRY COUNTY SHERIFF'S OFFICE, SOUTH CAROLINA 
What is Smart911? 
Smart911 is a community focused app and website that allows your citizens to add as much or little information that they want to into a secure database. You can download the Smart911 app for free to create a Safety Profile and receive targeted alerts. With Smart911, you can provide 9-1-1 call takers and first responders critical information you want them to know in any kind of emergency. 
 When you call 9-1-1, your Smart911 Safety Profile displays on the 9-1-1 screen and the 9-1-1 call takers can view your addresses, medical information, home information, description of pets and vehicles, and emergency contacts. You can provide as much or as little information as you like. 
Smart911 is a national service meaning your Smart911 Safety Profile travels with you and is visible to any participating 9-1-1 center nationwide.  
Anyone can create a Smart911 account, providing call takers with important details about themselves, their families and other household information. When they contact 9-1-1, call takers can instantly see their given information, including address, medical and mental conditions, photos and even details about pets. This allows for faster, more accurate dispatch and drastically reduced response times.  
"At Pet Partners we actively promote animal welfare among therapy animals as well as family pets. The option to add photos of our pets to Smart911 profiles is a wonderful tool to help first responders become aware of the presence of our four-legged and feathered family members during urgent situations."- Annie Magnant, Pet Partners CEO 
"Up to forty percent [of people on the autism spectrum] do not speak. This is important information for emergency responders to know and Smart911 makes that possible." – Scott Schuelke , Autism Safety Specialist 

Learn More Today
In these uncertain times, having a reliable mass notification system is more important than ever. To find out more about how Rave911 Suite can benefit your organization, do not hesitate to request a demo or get in contact with the Rave team.