Mass Notification Solutions
Quickly and reliably send emergency mass communication across multiple modes of communication in seconds. From a catastrophic event to everyday usage, send out thousands of messages per second to residents, employees, students and staff. Be confident knowing you have an industry-leading platform with proven performance and scalability.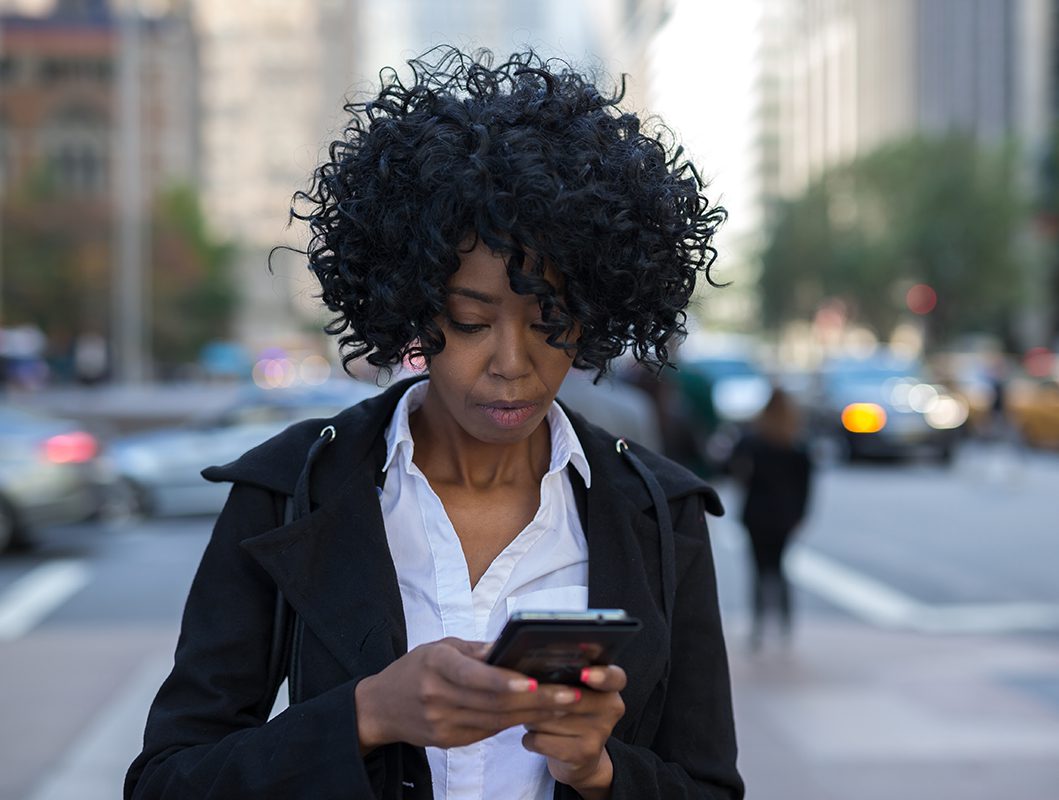 Mass Notification Technologies to Protect the Public
What Are Mass Notification Systems?
A mass notification system is a method of communication that allows system administrators to simultaneously send notifications to individuals or groups using lists, locations and/or other defined factors of an emergency. The system can send notifications through multiple channels to alert thousands of people to the risk of danger within seconds, potentially saving many lives and providing critical information in a timely fashion.
Organizations best served by mass notification software include federal, state and local government agencies, fire and police departments, emergency management departments, K-12 schools, higher education institutions, businesses and healthcare facilities. These notification systems can improve the safety and security of a community by providing alerts and real-time instruction during a crisis.
An alert system has a database of names, phone numbers, email addresses and delivery methods. Emergency notification software must have a strong communications infrastructure with enough bandwidth to deliver thousands of messages in a matter of seconds and be counted on to work every time. People and organizations can be contacted through prerecorded phone calls, text messages, emails, desktop notifications, social media and more. An SMS alerting system can be connected to broadcast to additional channels, including public address systems, digital signage, video systems, access controls, sirens and IoT-enabled devices.
What Are the Uses of an Emergency Alert System?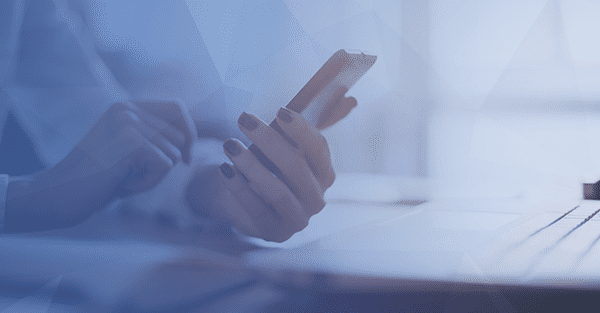 Mass notification systems work by simultaneously sending administrator-issued emergency and non-emergency communication to communities, employees, students and other opted-in system users through multiple channels of communication (SMS text, email, desktop, social media, etc.). The alert system can be integrated with IPAWS for state and federal alerts and can also be configured to send emergency communications in multiple languages.
What Are the Features and Benefits of an Emergency Notification System?
Ensure all the right people get the right message at the most critical times via multiple channels of communication (e.g., SMS text, email, voice calls, social media and desktop alerts).
Audience targeting enables people to be arranged according to their geographical location, role within the business/school/hospital/community, or other attributes for messaging. When an emergency alert is sent, administrators can select only the groups(s) for whom the alert is relevant,  notifying only individuals or subsets of people who are at risk and minimizing disruption.
This feature is of particular use in widespread emergencies when companies and communities want to check on the well-being of people. The system is used to send a poll with a simple question. The "geo" element of the geo-poll uses GPS to track the location of people in need of assistance, while the system's reporting function reveals people who have not responded. Solicit responses in real time through SMS text, email and voice calls, all without an app. Collect and organize answers into detailed reports, so you can analyze responses and take any necessary action.
Enables contractors, parents, sports fans and other temporary guests or visitors to sign up for alerts by texting a keyword or a short code, without being added to the database of record. Set up alerts for a specific timeframe and when they expire, visitors will no longer receive notifications.
How To Evaluate Mass Notification System Companies
Selecting a system of mass notification does not have to be an all-or-nothing choice because mass notification software is often designed so systems can be integrated. For example, many emergency alarm systems are designed to be compatible with the Common Alerting Protocol (CAP), an international standard format for emergency alerting which allows alerts created in one system to be disseminated across multiple compatible systems.
But before committing to any particular mass alert companies, it is advisable to benchmark the effectiveness of existing communication channels and determine the impact of adding to or replacing existing systems. Concerning emergency mass notifications for companies, hospitals, schools and communities, it is recommended to conduct a risk assessment to establish where gaps may exist in mitigating the risk of injury, property damage and business disruption.
Ease of Use for Everyone
Not everybody is comfortable with modern technology, attempting to use a "communications supersystem" during a stressful emergency may be too much for some. Whatever system is chosen, it must be easily understandable for both administrators and end users and ideally with the vendor providing on-site training and remote support around the clock.
Multiple Channels of Communication
One of the faults with pagers is that only a limited number of characters are allowed per message. This can create problems when communities and organizations need to communicate detailed instructions, and why it is better to evaluate mass notification systems that support both short-form messaging (e.g., SMS) and long-form messaging (e.g., email or desktop).  The more channels of communication the system supports, the higher the likelihood of emergency alerts being received.
Integration with Existing Communications Systems
In many circumstances, organizations and communities have invested in partial communication systems (i.e., digital signage) to improve messaging efficiency in their facilities and towns. Evaluating mass alert systems that integrate with existing systems can enhance the efficiency of those systems and help communities and organizations become more compliant with legislation such as the Americans with Disabilities Act and the NFPA Fire Alarm and Signaling Code.
SUPPORT OF FEMA'S NATIONAL PREPAREDNESS GOAL
FEMA's National Preparedness Goal defines what it means for the whole community to be prepared for all types of disasters and emergencies. The goal declares the need for capabilities "to prevent, protect against, mitigate, respond to, and recover from the threats and hazards that pose the greatest risk." These risks include events, such as natural disasters, disease pandemics, chemical spills and other manmade hazards, terrorist attacks and cyberattacks. The selection of a mass notification system should assess the platform against these key areas.
Distributed Recipient Mass Notification
Mass communication systems with distributed recipient mass notification capabilities are simply systems that enable databases to be segmented into groups according to users' roles, locations or other attributes. Database segmentation is essential for preventing sensitive emergency communications from being shared with the whole database. In nonemergency situations, database segmentation also enhances internal communications.
SMS Opt in/Opt out
Having an additional SMS opt-in/opt-out facility enables visitors, temporary staff and others to opt into the system to receive alerts, updates and other important messages. This functionality works in a similar way to retail SMS marketing and has no additional management overhead for administrators.
Geo-Polling
Geo-polling is a recent development in mass notification systems. It is a simple function that sends a question to a targeted group or subgroup of the database with a choice of administrator-defined answers. The feature can be used to check on the well-being of employees and community members during an emergency, the availability of employees for extra shifts after an emergency, or by business unit at any time.
An End-User Administration Portal
An end-user administration portal,  which can be used to select nonemergency communication preferences, may seem like a nonessential extra, but it can help alleviate alert fatigue. By allowing people to select how they receive nonemergency communications, the number of messages being delivered by SMS is reduced.  When an alert is sent by SMS during an emergency, it is more likely to be recognized as an important message that needs reading.
Best Practice Guide
Proven Practices for Addressing New Communication Concerns
This best practice guide shares how three different organizations are addressing challenges to keep employees safe and their business running smoothly.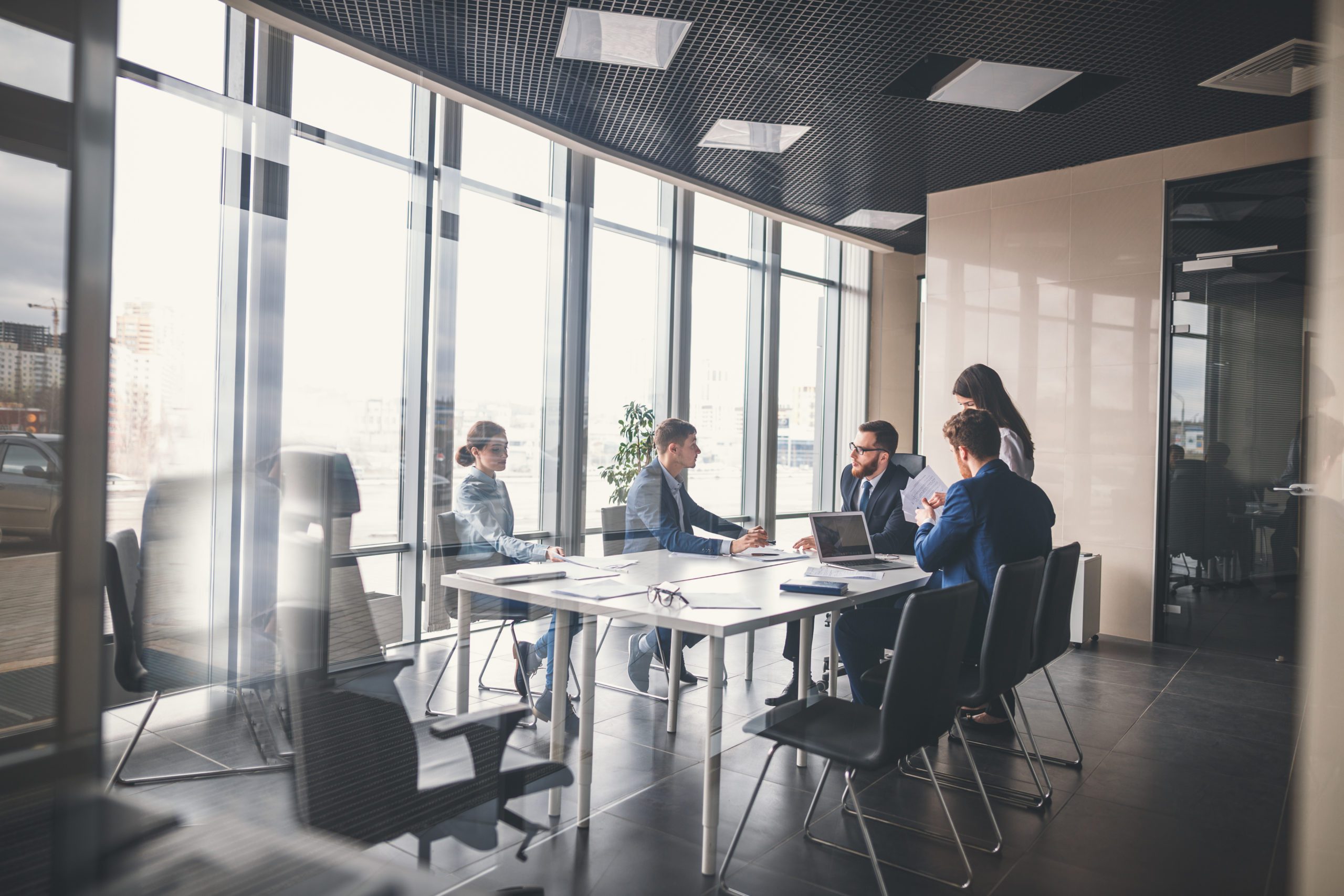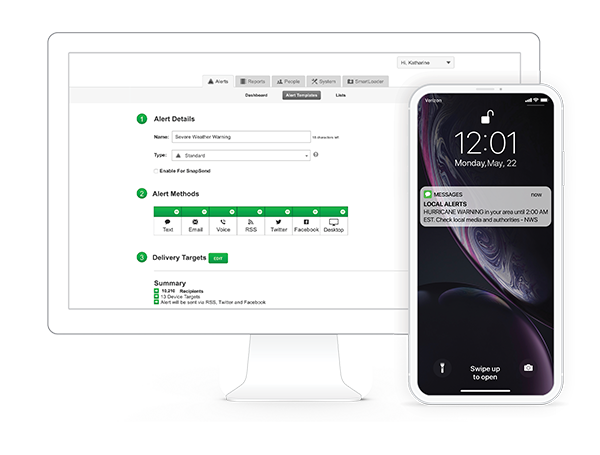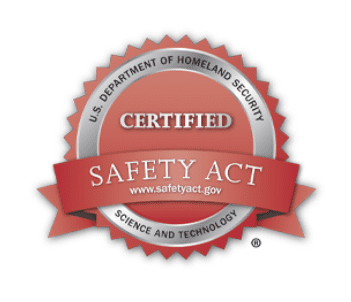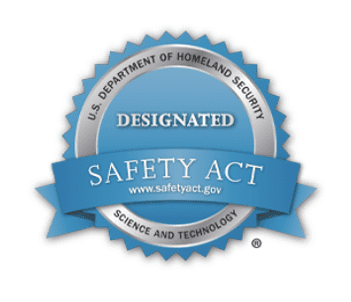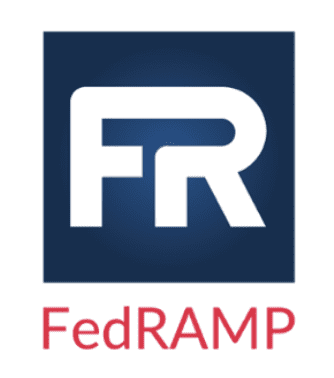 Why Rave Mass Notification System?
Rave Mobile Safety's critical communication and collaboration platform is the leading FedRAMP-authorized mass notification system that enables organizations to alert their communities instantly when seconds count. Administrators can send out multimodal notifications in rapid succession through an easy-to-use, customizable interface from any Internet-connected device. From everyday usage to a catastrophic event, administrators can send out thousands of messages to residents, students, faculty, employees and guests instantly and reliably — all in three clicks.
Send a message in seconds through text, email, desktop, voice, IPAWS-OPEN, WebEOC, public address systems, social media, digital signage, Smart911® app and more. Train most administrators in under two hours, and users with fewer access permissions in a matter of minutes.
In addition to sending alerts and notifications via multiple channels of communication, Rave's platform integrates with existing management and HR programs to ensure its database of contacts is always kept current and accurate. As a FEMA-certified IPAWS alert origination service provider, weather alerts are forwarded automatically from the National Weather Service, while users do not need to download an app to receive geo-poll messages or engage in two-way conversations.
This is achieved through a branded web portal that users can log into once they've entered the platform. The portal allows them to select their contact preferences, add further contact information, and details that may be relevant before, during or after an emergency. These details could include:
The preferred language of communication (Rave automatically translates into over 60 languages).
Any mobility issues or health issues that first responders should be aware of.
If they have medical training or are Community Emergency Response Team (CERT) qualified.
Depending on how the portal has been set up, users can also opt-in to receive different types of non-urgent messages in addition to emergency alerts. These can include infrastructure issues, details of community events, or other important location-specific information.
Rave's critical communication solution sends the right message to the right people at the right time, proving to save lives. Request mass notification pricing today to learn more.
Mass Notification Customer Success Stories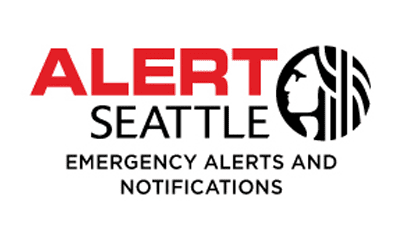 Alert Seattle
Allows residents and city employees to receive important emergency and community updates, by email, text, voice call, and on social media (Facebook and Twitter).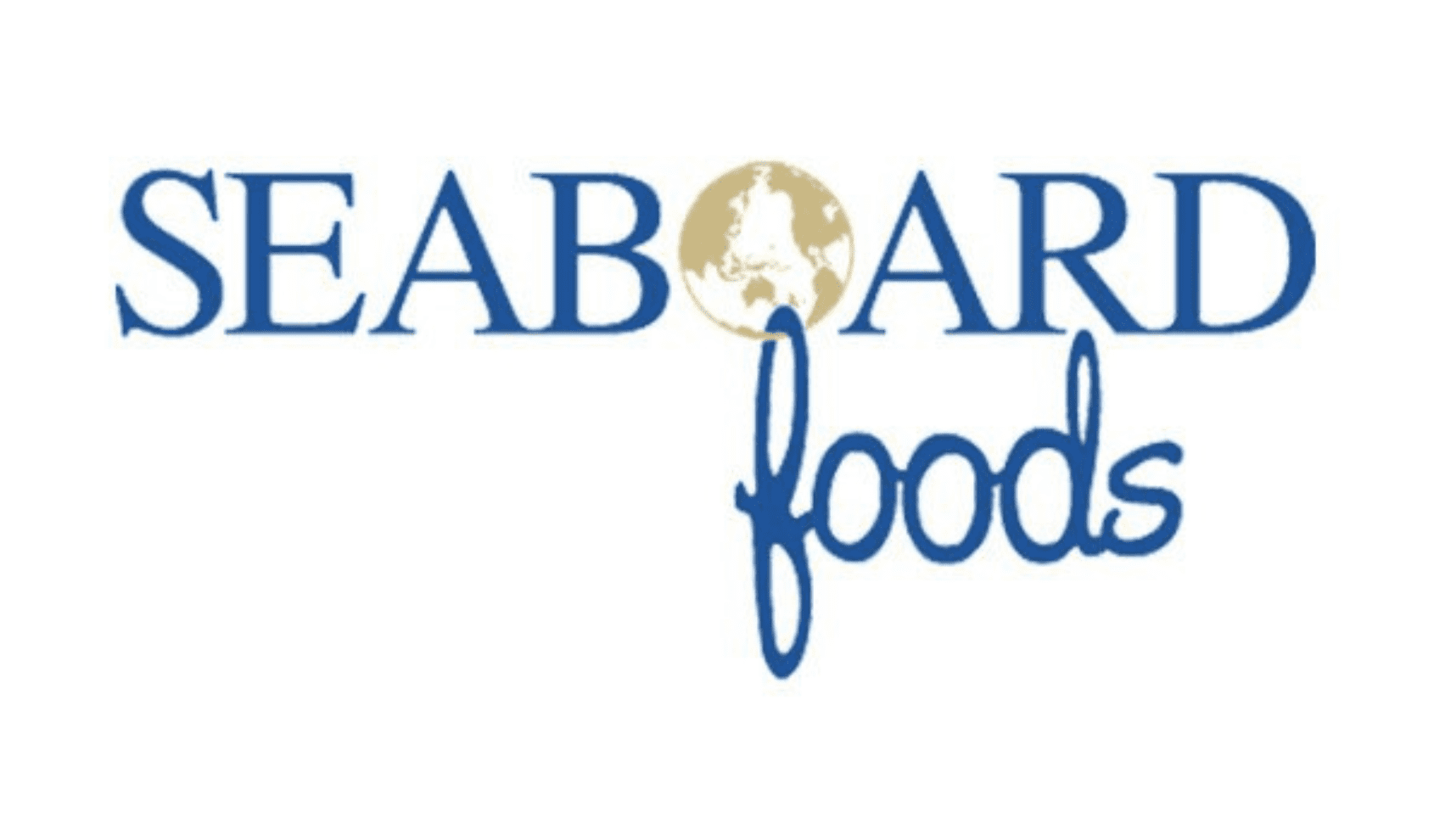 Keep Business Running
As the coronavirus pandemic swept the country, new and unexpected communication challenges arose. Seaboard Foods needed a way to proactively share critical health and safety information with employees and keep business operations running smoothly.
READ MORE +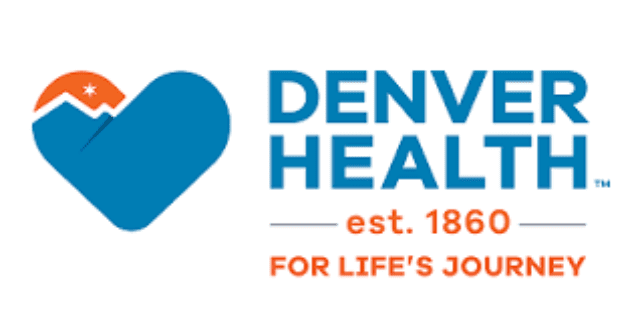 24/7 Emergency Communications
The mission of the Denver Health and Hospital Authority is to provide the highest quality healthcare care to about 930,000 patients it sees yearly. So its staff of about 3,700 needs to be prepared for all kinds of events.
READ MORE +
Trusted by Thousands of Organizations
Thousands of customers trust Rave to help protect their employees, students, and residents. Our customers include some of the largest communities, most respected companies, and best known colleges and universities in the world.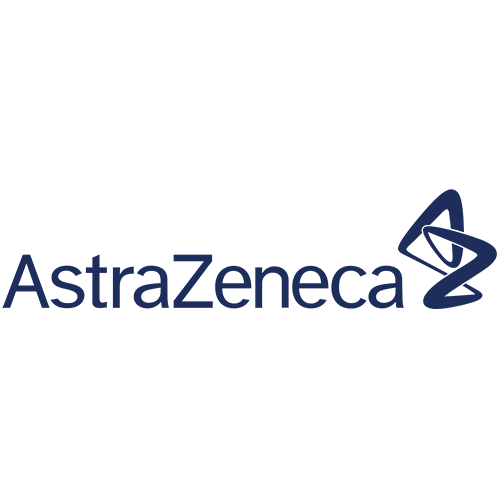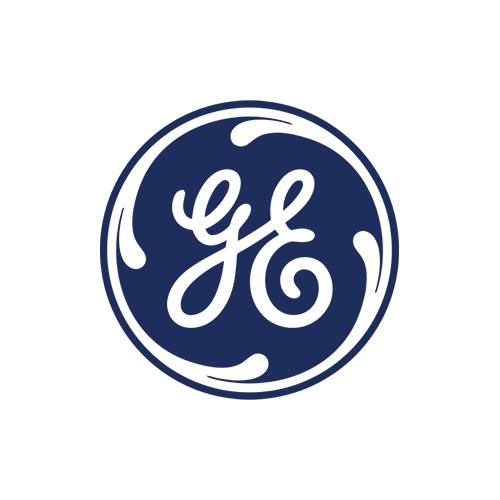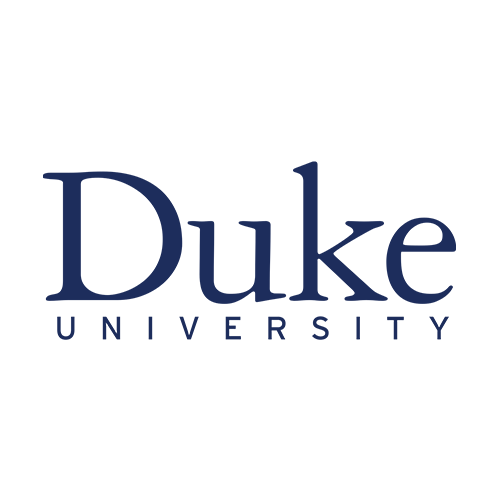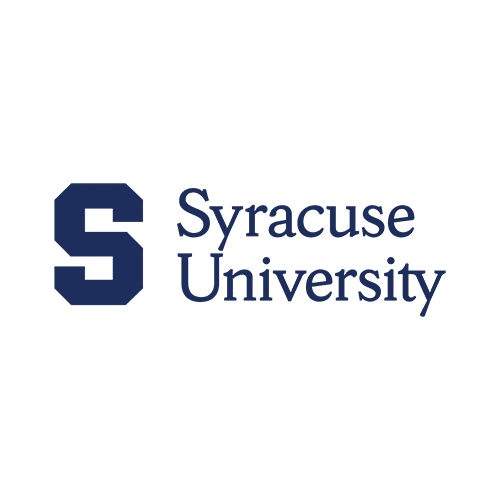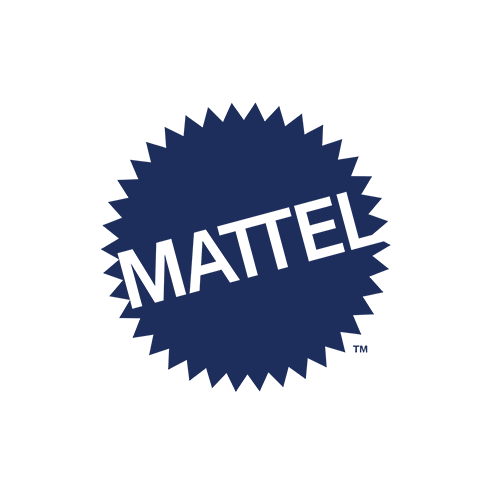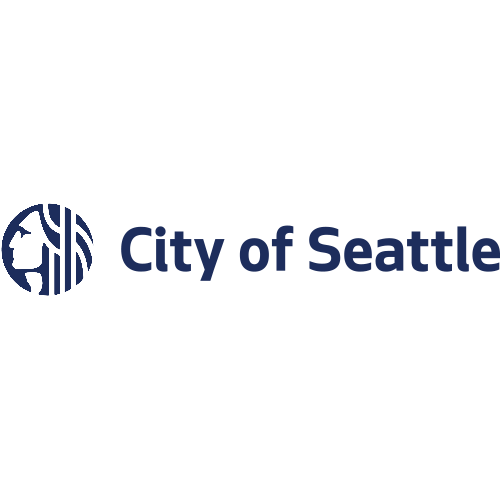 Discover our prepackaged solutions or configure a package that's right for your community, company, K-12 schools and higher education system. Learn how you can be up and running in days, take advantage of unlimited emergency usage, and benefit from unbeatable performance and customer satisfaction.