Safety & Protection Solutions
Keep your community — residents, visitors, students, faculty and staff — connected and safe no matter where they are with critical communication and collaboration tools. Engage with those you protect during major disasters, crisis scenarios and operational disruptions.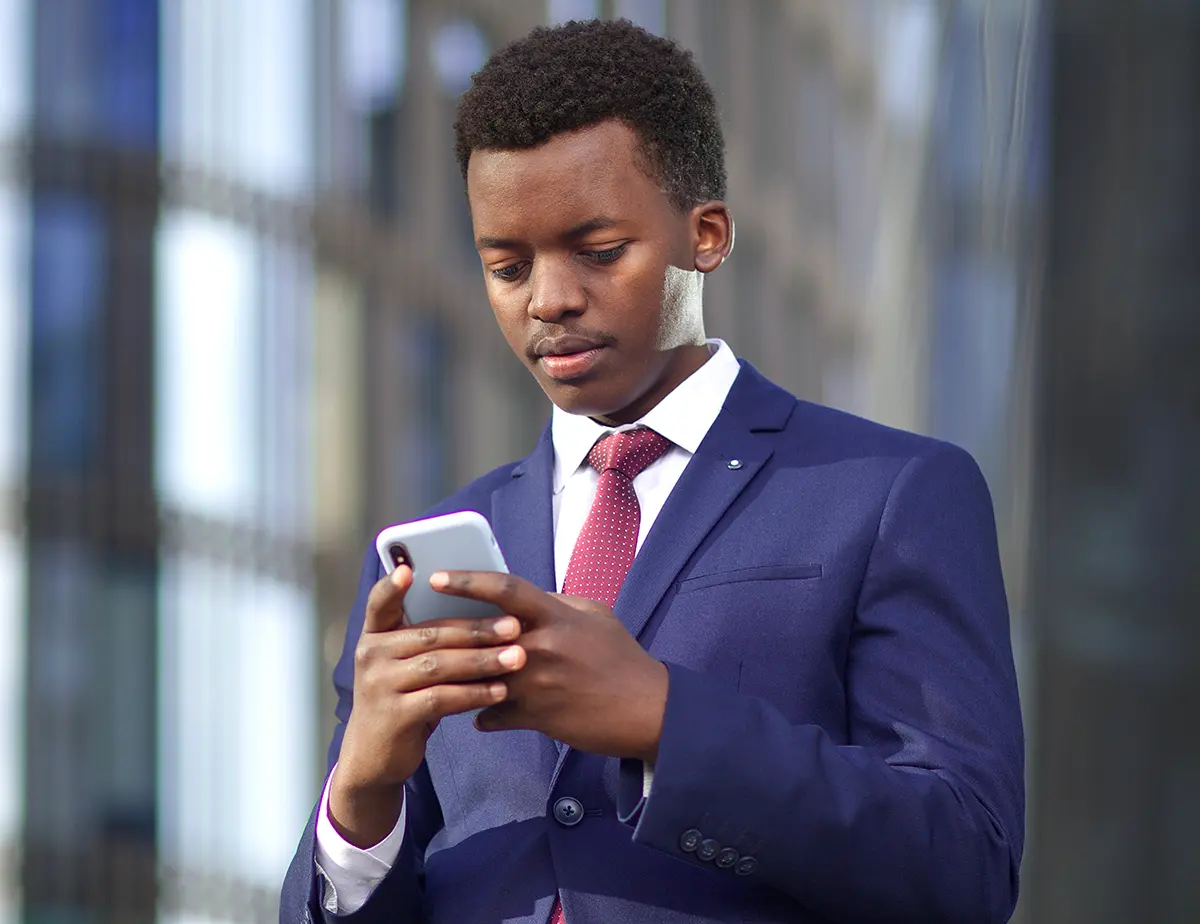 Keep Everyone Safe Wherever They Are
What Are Safety and Protection Systems?
Safety and protection solutions range from 9-1-1 systems that keep first responders connected to their communities to panic button applications that ensure students walking on campus and teachers in the classroom can quickly respond to emergency situations. They also may include anonymous tip solutions that can allow students to unveil a disruptive situation or health concern or employees to report unsafe working conditions or suspicious behaviors. Ensuring the safety of our communities and employees requires enhanced situational awareness to better understand the surroundings of an event and the ability to pinpoint the location of a caller, as well as find ways to communicate with them via voice and text.
What Are the Uses of Safety and Protection Solutions?
From corporations, hospitals and government agencies to K-12 schools and higher education institutions, everyone in the community needs safety and protection solutions. Not only to keep them safe, but also informed before, during and after an event.
What Are the Features & Benefits of Safety & Protection Solutions?
Ensure everyone receives the critical messages at the most critical times across multiple channels of communication (SMS, email, voice, social media, desktop, CAP, etc.).
With the press of any of the five emergency buttons, send a preset notification to all necessary on-site staff and safety personnel. Deliver that same notification to 9-1-1, plus additional details about the location of the incident, facility details such as floor plans or evacuation routes, and more. Aid first responders before arriving on scene to determine the greatest areas of need and appropriate next steps.
Allow employees, community members, school staff and students to feel comfortable and confident when reaching out to security or local authorities that their tip will remain anonymous. Designated authorities can respond to any texts submitted in real time to collect additional information and details. Each report is logged for future viewing to help determine trends and incident patterns over time. Anonymous tip technology can increase engagement from your community and prevent them from withholding timely, critical information that will keep your community safe from threats, bullying, mental health concerns, drugs and more.
Solicit responses in real time through SMS, email, and/or voice calls, all without an app to reach the people you want to reach and gather critical feedback about COVID symptoms, schedule or shift changes, or impacts of severe weather. Collect and organize their answers into high-quality reports, so you can analyze responses and take any necessary action.
Instantly deliver critical communications via desktop to reach people whether they are in the office or remote. Capture their attention immediately if their phones are in the other room or email is in the background.
Enable contractors, parents, sports fans, and other temporary guests to proactively sign up for alerts by texting a keyword to a short code, without being added to your database of record. Set up alerts for a specific timeframe and allow visitors to remove themselves from further notifications after they expire.
Share critical resources on the go digitally to avoid people from having to fumble through stacks of paper or three-ring binders. Provide live video streaming, georeferenced floor plans, and shareable mapping capabilities that will allow complete visibility into every situation beyond the location, incident type and facility data.
How To Evaluate Safety & Protection Solutions
Selecting a safety and protection system does not have to be an all-or-nothing choice because many are often designed for integration. For example, many emergency alarm systems are designed to be compatible with the Common Alerting Protocol (CAP) – an international standard format for emergency alerting which allows alerts created in one system to be disseminated across multiple compatible systems.
However, before committing to one safety and protection system for your community, it is advisable to benchmark the effectiveness of existing communication channels and determine the impact of adding to or replacing existing systems. Also, concerning emergency safety and protection for companies, hospitals, schools, and communities, it is recommended to conduct a risk assessment to establish where gaps may exist in mitigating the risk of injury, property damage, and business disruption.
Ease of Use for Everyone
Not everybody is comfortable with modern technology, attempting to use a "communications super-system" during a stressful emergency may be too much for some. Therefore, whatever system is chosen, it must be easily understandable for both administrators and end-users – ideally with the vendor providing on-site training and remote support around the clock.
Multiple Channels of Communication
One of the faults with pagers is that only a limited number of characters are allowed per message. This can create problems when communities and organizations need to communicate detailed instructions, and why it is better to evaluate mass notification systems that support both short-form messaging (i.e., SMS) and long-form messaging (i.e., email or desktop). Furthermore, the more channels of communication the system supports, the higher the likelihood of an emergency alert being received.
Integration with Existing Communications Systems
In many circumstances, organizations and communities have invested in partial communication systems (i.e., digital signage) to improve messaging efficiency in their facilities and towns. Evaluating safety and protection solutions, like panic buttons and anonymous alerting software that integrates with existing systems, can enhance the efficiency of those systems, and help you become more compliant with legislation such as the Americans with Disabilities Act and the NFPA Fire Alarm and Signaling Code.
SUPPORT OF FEMA'S NATIONAL PREPAREDNESS GOAL 
FEMA's National Preparedness Goal defines what it means for the whole community to be prepared for all types of disasters and emergencies. The goal declares the need for capabilities "to prevent, protect against, mitigate, respond to, and recover from the threats and hazards that pose the greatest risk." These risks include events, such as natural disasters, disease pandemics, chemical spills and other man-made hazards, terrorist attacks and cyber attacks. The selection of a mass notification system should assess the platform against these key capabilities areas.
Distributed Recipient Mass Notification
Mass notification systems with distributed recipient mass notification capabilities are simply systems that enable databases to be segmented into groups according to users' roles, locations, or other attributes. Database segmentation is essential for preventing sensitive emergency communications from being shared with the whole database. In non-emergency situations, database segmentation also enhances internal communications.
SMS Opt-in/Opt-out
Having an additional SMS opt-in/opt-out facility enables visitors, temporary staff, and others to opt into the system to receive alerts, updates, and other important messages. This functionality works in a comparable way to retail SMS marketing and has no additional management overhead for administrators.
An End-User Administration Portal
An end-user administration portal – which can be used to select non-emergency communication preferences – may seem like a non-essential extra, but it can help alleviate alert fatigue. By allowing people to select how they receive non-emergency communications, the number of messages being delivered by SMS is reduced, so when an emergency occurs – and an alert is sent by SMS – it is more likely to be recognized as an important message that needs reading.
Whitepaper
A Guide to Help Protect Soft Targets
This guide shares which tools your agency needs to enhance safety and security measures, expedite response efforts and build trust within your community.
Why Rave Safety & Protection Solutions?
Leverage a single critical communication and collaboration platform with integrated emergency notifications, data sharing and response capabilities . Rave's safety & protection solutions live within one platform of all your critical communication and collaboration needs. Benefits of a single, comprehensive platform include driving positive  engagement, creating enhanced property safety, optimizing emergency response time, and improving responders' situational awareness.
Safety & Protection Customer Success Stories
"By using the Rave platform, our emergency communications process operates smoothly, quickly and with minimal intervention. Maintaining a common operating picture, especially with geographically separate facilities, is critical during events."

"We were looking for something whereby the students can communicate directly with our police headquarters and relay information. We selected the Rave Guardian app, which has the ability to text and they can call directly to our university police headquarters."

"The value of Rave Panic Button is that you're not only notifying 9-1-1 about an emergency. You're also alerting your staff and key people in the building about what's going on. That's the most critical improvement that the product brings, especially as a superintendent."

"The Rave Panic Button app let my staff know that there was a gas leak, and that was the reason for the alarm being sounded. Without the app, my staff would not have known the reason for the evacuation until we were all at the meeting point and I briefed them."

Trusted by Thousands of Organizations
Thousands of customers trust Rave to help protect their employees, students, and residents. Our customers include some of the largest communities, most respected companies, and best known colleges and universities in the world.

Discover our prepackaged solutions or configure a package that's right for your community, company, K-12 schools and higher education system. Learn how you can be up and running in days, take advantage of unlimited emergency usage, and benefit from unbeatable performance and customer satisfaction.