Rave Panic Button Guide
In times of uncertainty, preparedness is paramount. The Rave Panic Button exemplifies this readiness, offering unparalleled safety. With its advanced features, Rave ensures swift and accurate responses, especially during critical moments.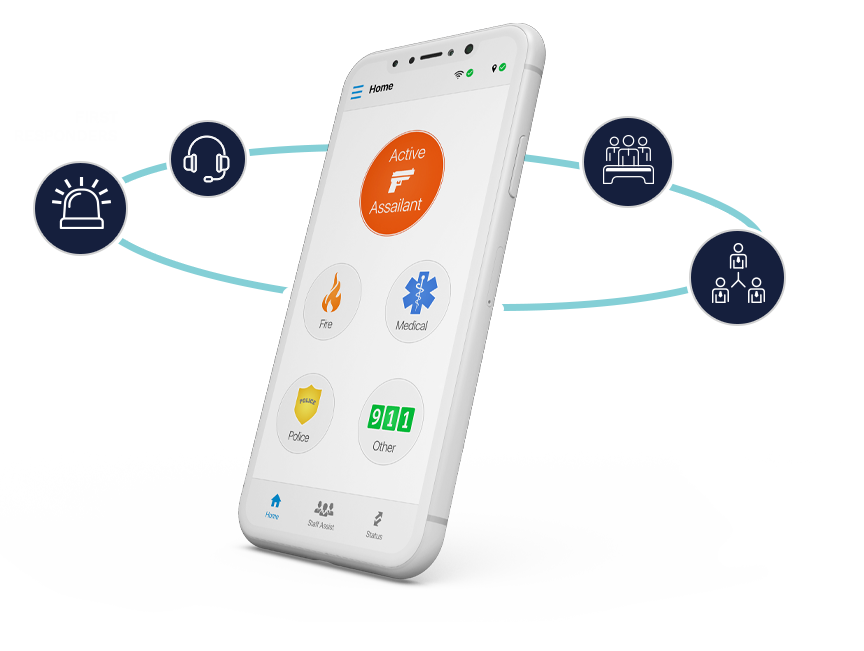 What sets the Rave Panic Button apart in school safety?
10,000+
Customers worldwide
17 YEARS
As public safety's innovative leader
99.99%
Service availability with public safety grade infrastructure and reliability
2 BILLION
Messages sent per year
3,500
Communities & agencies across all 50 states
Join over 10,000 Customers Worldwide
Market Leader in Critical Communication and Collaboration
Notify Everyone, Instantly
"The value of Rave Panic Button is that you're not only notifying 9-1-1 about an emergency. You're also alerting your staff and key people in the building about what's going on. That's the most critical improvement that the product brings, especially as a superintendent."

Communicate Vital Information
"The Rave Panic Button app let my staff know that there was a gas leak, and that was the reason for the alarm being sounded. Without the app, my staff would not have known the reason for the evacuation until we were all at the meeting point and I briefed them."

Ensure the Safety of Your Institution
With the unparalleled features of the Rave Panic Button, you're taking a proactive step towards enhanced safety. Don't leave your institution's safety to chance; connect with our team and experience the Rave difference.