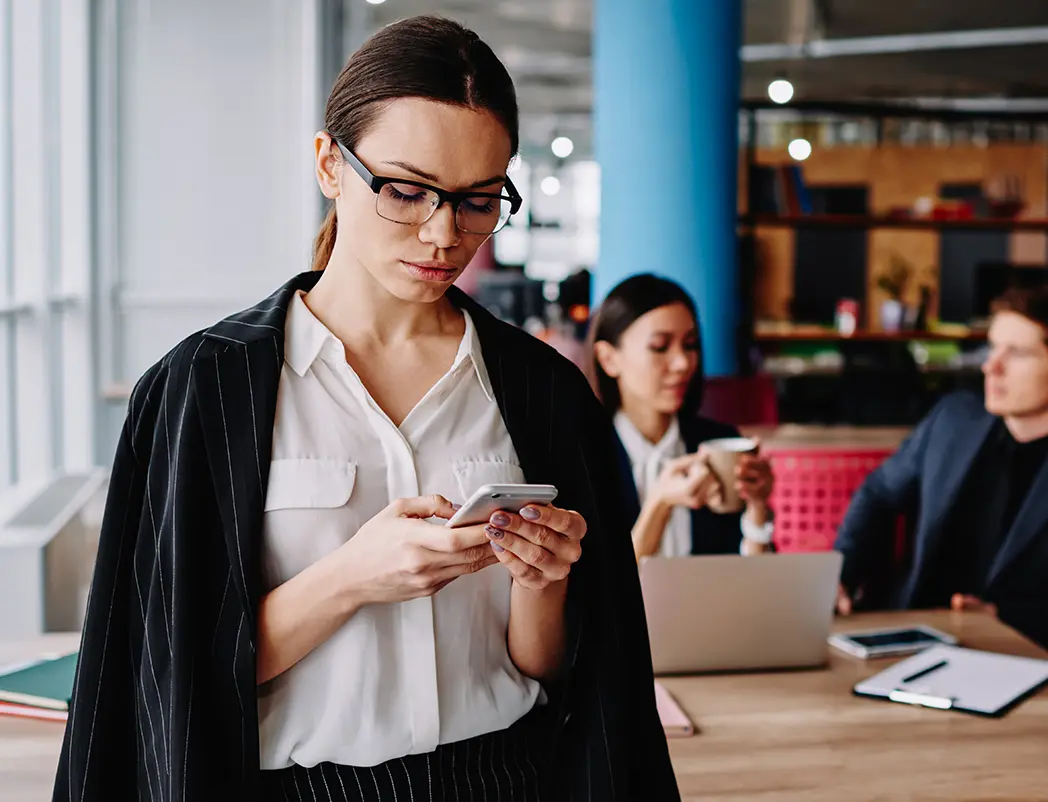 Critical Communications to Keep Everyone Informed
What Are the Uses of a Critical Communication System?
From state and local communities to colleges, universities and K–12  schools to healthcare facilities and corporations, everyone can use a critical communication solution to improve their critical and day-to-day, operational, non-emergency communication strategies to protect and inform their people.
Critical information can be sent out across multiple channels, whether audibly through voice calls, sirens, or across mobile mass notification software in the form of SMS (Short Message Service), voice calls, email, desktop or social media. Providing assorted options and allowing individuals to choose how they prefer to receive communications increases the probability messages get through and people will have the situational awareness they need to stay safe.
What Are the Features and Benefits of Critical Communication Solutions?
Make sure people know what is going on around them so they can act during critical situations to stay safe and informed.
Ensure all the right people get the right message at the most critical times via multiple channels of communication, including text, email, social media and desktop alerts.
Create subsets or groups of people based on location, role and more to reach them with specific resources, information or instruction without alerting the entire population.
Share critical resources on the go digitally to avoid people from having to fumble through stacks of paper or three-ring binders. Provide live video streaming, geo-referenced floor plans and shareable mapping capabilities that will allow complete visibility into every situation beyond the location, incident type and facility data.
Instantly deliver critical communications via desktop to reach people whether they are in the office or remote. Capture their attention immediately if their phones are in the other room or email is in the background.
Enable contractors, parents, sports fans and other temporary guests to proactively sign up for alerts by texting a keyword to a short code, without being added to your database of record. Set up alerts for a specific timeframe and allow visitors to remove themselves from further notifications after they expire.
Use for everyday internal communications around minor medical accidents, security disruptions and administrative updates or trigger a one-click activation of an emergency to instantly connect with 9-1-1 telecommunicators, first responders and necessary personnel for an immediate response. Enable a comprehensive emergency response with immediate and simultaneous notifications to all appropriate parties and supply rich, enhanced data, including device location, facility information and type of activation. 
Allow employees, community members, school staff and students to feel comfortable and confident when reaching out to security or local authorities that their tip will remain anonymous. Designated authorities can respond to any texts submitted in real time to collect additional information and details. Each report is logged for future viewing to help determine trends and incident patterns. Anonymous tip technology can increase engagement from your community and prevent them from withholding timely, critical information that will keep your community safe from threats, bullying, mental health concerns, drugs and more.
Solicit responses in real time through SMS, email and/or voice calls, all without an app to reach the people you want to reach and gather critical feedback about COVID symptoms, schedule or shift changes, or impacts of severe weather. Collect and organize their answers into high-quality reports, so you can analyze responses and take any necessary action.
How To Evaluate Critical Communication Solutions
Selecting a critical communication system does not have to be an all-or-nothing choice because many solutions are often designed for integration. For example, many emergency alarm systems are designed to be compatible with the Common Alerting Protocol (CAP), an international standard format for emergency alerting which allows alerts created in one system to be disseminated across multiple compatible systems.
But before committing to one system for your community, it is advisable to benchmark the effectiveness of existing communication channels and determine the impact of adding to or replacing existing systems. Concerning emergency communication for companies, hospitals, schools, and communities, it is recommended to conduct a risk assessment to establish where gaps may exist in mitigating the risk of injury, property damage, and business disruption.
Ease of Use for Everyone
Not everybody is comfortable with modern technology, attempting to use a "communications super-system" during a stressful emergency may be too much for some. Therefore, whatever system is chosen, it must be easily understandable for both administrators and end-users – ideally with the vendor providing on-site training and remote support around the clock.
Multiple Channels of Communication
One of the faults with pagers is that only a limited number of characters are allowed per message. This can create problems when communities and organizations need to communicate detailed instructions, and why it is better to evaluate mass notification systems that support both short-form messaging (i.e., SMS) and long-form messaging (i.e., email or desktop). Furthermore, the more channels of communication the system supports, the higher the likelihood of an emergency alert being received.
Integration with Existing Communications Systems
In many circumstances, organizations and communities have invested in partial communication systems (i.e., digital signage) to improve messaging efficiency in their facilities and towns. Evaluating communication solutions like mass notification, panic buttons and anonymous alerting software that integrate with existing systems can enhance the efficiency of those systems and help communities and organizations become more compliant with legislation such as the Americans with Disabilities Act and the NFPA Fire Alarm and Signaling Code.
Distributed Recipient Mass Notification
Mass notification systems with distributed recipient mass notification capabilities are simply systems that enable databases to be segmented into groups according to users' roles, locations, or other attributes. Database segmentation is essential for preventing sensitive emergency communications from being shared with the whole database. In non-emergency situations, database segmentation also enhances internal communications.
SMS Opt-in/Opt-out
Having an additional SMS opt-in/opt-out facility enables visitors, temporary staff, and others to opt into the system to receive alerts, updates, and other important messages. This functionality works in a comparable way to retail SMS marketing and has no additional management overhead for administrators.
An End-User Administration Portal
An end-user administration portal – which can be used to select non-emergency communication preferences – may seem like a non-essential extra, but it can help alleviate alert fatigue. By allowing people to select how they receive non-emergency communications, the number of messages being delivered by SMS is reduced, so when an emergency occurs – and an alert is sent by SMS – it is more likely to be recognized as an important message that needs reading.
Why Rave Critical Communication Solutions?
Our integrated communication and collaboration platform works with existing communications infrastructure, enhancing clarity, reach and range without having to rip and replace. It also integrates with common emergency communication networks to allow first responders to communicate and coordinate during critical events without disrupting their workflow. Rave is purpose-built to provide timely and targeted communications and interconnect public, private and 9-1-1 response teams. Rave has been tested by thousands of cities, schools and organizations worldwide and is relied on to work every time.
"Rave has been an amazing communication resource for our community. The ability to customize has helped us meet our county's specific needs, while ensuring that we deliver the right message to the right people at exactly the right time. We wanted to provide options. We didn't want people to unsubscribe from emergency alerts because they were receiving too many notifications that didn't apply to them. No other mass notification solution offered us what the combined Rave platform did."

"A mass notification is a trusted message, where social media is great but there's so much misinformation. Anybody can post on Twitter, Facebook and Instagram. You can't trust it to be accurate. Coming from DDI or local government, you can trust that messaging. We fill in the gaps that the city can't do. What we focus on is a deliberate mass notification system that's just for the commercial, residential, hotels and schools within the downtown area. We let them know if there's a critical incident, such as a road closure, a fire or whatever impacts downtown as far as egress and getting people in and out of downtown, or if there's an incident. They'll get the message from us and they'll blast it out internally. When you've got a system like Rave, it really connects the dots and we can get a message out immediately."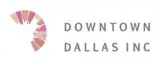 "An informed person is a smart person. Our property has such an interesting dynamic, and Rave has helped us make sure that every one of our residents is informed, regardless of the sheer number of people we need to notify and their varying demographics. It seems like any other property management professional can use Rave and benefit just the same."

"When you're dealing with short attention spans, plus a crisis situation, plus people not being on campus and some people are on campus, you need to find a way to keep everyone engaged when you're trying to reach everyone with the same message. We need to anticipate the questions people will have, know the information that people will want to know, and evaluate that the information they want to know is appropriate coming from us as the source. We need to have reliable delivery system and that's where Rave comes in."

Discover our prepackaged solutions or configure a package that's right for your community, company, K-12 schools and higher education system. Learn how you can be up and running in days, take advantage of unlimited emergency usage, and benefit from unbeatable performance and customer satisfaction.