9-1-1 Response Solutions
Enable 9-1-1 teams, first responders and emergency managers with powerful data and communication tools for faster, more effective response. Access to critical data including enhanced caller locations, resident-sourced safety profiles, facility details and secure caller histories provide for better 9-1-1 dispatch, resolution and outcomes.
Emergency 9-1-1 Response to Safeguard Public Safety
What Is a 9-1-1 Response System?
The 9-1-1 service is a vital part of our nation's emergency response and disaster preparedness system. In October 1999, the Wireless Communications and Public Safety Act of 1999 ("911 Act") took effect with the purpose of improving public safety by encouraging and facilitating the prompt deployment of a nationwide, seamless communications infrastructure for emergency services. One provision of the 911 Act directs the FCC to make 9-1-1 the universal emergency number for all telephone services.
A 9-1-1 response system is a critical communication tool that provides 9-1-1 teams and first responders with the necessary capabilities needed to increase situational awareness, handle emergencies quickly and improve dispatch outcomes. Most 9-1-1 systems were originally built using analog rather than digital technologies, resulting in public safety answering points (PSAPs) across the country needing to be upgraded to a digital or Internet Protocol (IP)-based 9-1-1 system, commonly referred to as Next Generation 911 (NG911).
Continued innovation in emergency communications technology, such as Enhanced 911 and NG911, has brought a multitude of benefits to all 9-1-1 users, including community members, PSAPs and responders in the field. Capabilities, such as sending real-time
videos and texts from the public to the PSAP, providing accurate and three-dimensional location information to emergency responders or enabling data sharing between PSAPs, all require an IP platform. All these advances make it even more important to choose a purpose-built 9-1-1 solution that delivers critical information when every second counts within an easy-to-use platform that maximizes engagement while mitigating risk and protecting people.
The success and reliability of 9-1-1 will be greatly improved with the implementation of NG911, as it will enhance emergency number services to create a faster, more resilient system that allows voice, photos, videos and text messages to flow seamlessly from the public to the 9-1-1 network. NG911 will also improve PSAP ability to help manage call overload and natural disasters as well as transfer 9-1-1 calls and proper jurisdictional responses based on location tracking. While the technology to implement these new IP-based 9-1-1 systems is available now, the transition to NG911 will involve much more than just new computer hardware and software. Implementing NG911 in states and counties nationwide will require the coordination of a variety of emergency communication, public safety, legislative and governing entities.
Who Are the Users of an Emergency Response System?
It's important that any 9-1-1 response system provides 9-1-1 telecommunicators and first responders with powerful capabilities for handling, dispatching and responding to emergency calls. The importance of providing critical data and a fast, effective response is essential to improving 9-1-1 efficiencies and outcomes.
In a state or local community, manage and respond to 9-1-1 calls more effectively by providing your community and responding agencies with a heightened sense of safety and efficiency through data and communication tools. State and local communities save time and lives during an emergency by better preparing for and responding to the worst situations with a 9-1-1 critical communication and collaboration solution.
What Are the Features and Benefits of a 9-1-1 Response System?
View the caller's name and address, medical conditions, photos and more through Smart911 personal safety profiles.
Supplement existing ALI information with improved e911 location tracking with smartphone location data and access facility information, such as floor plans.
Connect to a web-based, resident-sourced access and functional needs population registry anytime for analysis, planning and emergency response, as well as easily identifying the most at-risk members of a community.
9-1-1 telecommunicators and first responders can request a live video stream from bystanders and first responders on-site without an app or an NG911 network. Using Rave's chat component, call takers can initiate two-way text conversations with any mobile caller.
Telecommunicators can record notes about incoming calls, track the frequency of 9-1-1 calls from the caller's phone number, and access an expanded view that displays both prior tickets and notes available for the caller's phone number.
During a widespread critical event, emergency managers and 9-1-1 telecommunicators receiving calls for help can easily identify residents in need of assistance, communicate with them, and send help. They can also use an interactive web-based map interface to single out areas to find those in need of help.
Whitepaper
The Top 5 Public Safety Challenges: How to Protect an Entire Community in Today's World
Download this whitepaper to learn which tools your agency needs to effectively prepare for, respond to and recover from adverse events in your community.
Why the Rave 9-1-1 Response Solution?
Rave provides powerful data and communication tools to save time and lives. 9-1-1 telecommunicators not only have more critical details at their disposable, but they can both enrich the data available to them during every call received and resolve dropped calls faster by initiating two-way communications. If an emergency caller is nonverbal, becomes disconnected, or has poor coverage, 9-1-1 telecommunicators can easily contact them to send help or verify accidental dials. Additionally, aggregated 9-1-1 call data can be used by both 9-1-1 officials and emergency managers to collaboratively respond to major emergencies by identifying the most significant problem areas.
The Rave 9-1-1 Response Solution has been certified by the United States Department of Homeland Security under the SAFETY Act (Support Anti-terrorism by Fostering Effective Technology).
Rave's 9-1-1 critical communication and collaboration response solution is not a typical reverse 9-1-1 system. Although individuals and businesses may still need to register to be included in the Rave platform database, the system uses multiple channels of communication to alert people to the risk of danger by recorded message, SMS text, email, desktop notifications, RSS, CAP, Alertus and social media. Rave is also compatible with the Integrated Public Alert and Warning System (IPAWS), allowing public alert systems to maximize their reach.
The Rave 9-1-1 platform operates via a SaaS platform that can be accessed by safety officials from any Internet-enabled device. This means system administrators do not have to place themselves in danger to connect with the local population. Rave can automatically translate emergency alerts into over 60 languages and allow system administrators to send character-limited messages (for SMS text, Twitter and pagers) and long-format messages (for email, Facebook and CAP) simultaneously.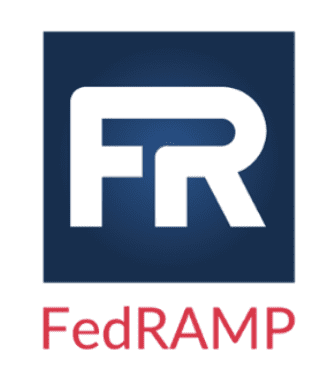 911 Response Customer Success Stories
911 Call Taker Uses Shortcut to Save Man from a Fire
In Traverse City, Michigan, a 9-1-1 call taker received an emergency call from a man named Dan Hoffman. Learn how Smart911 saved his life.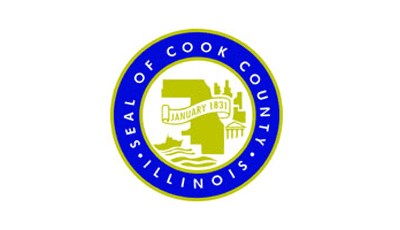 Speed Up Response Time With The Rave Platform
The Cook County Sheriff's Office knew they needed a solution that would empower them to respond to emergencies quickly and effectively, especially as the coronavirus pandemic swept the nation.
READ MORE +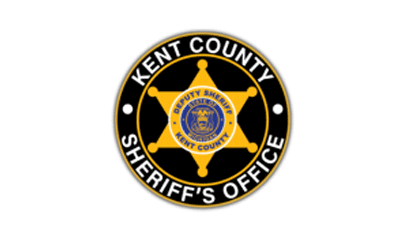 Help Divert Domestic Violence Incidents
Rave 911 Suite™ empowers call taker to follow up with 9-1-1 hang-up while proactively accessing location data and information READ MORE +
Trusted by Thousands of Organizations
Thousands of customers trust Rave to help protect their employees, students, and residents. Our customers include some of the largest communities, most respected companies, and best known colleges and universities in the world.
Discover our prepackaged solutions or configure a package that's right for your community, company, K-12 schools and higher education system. Learn how you can be up and running in days, take advantage of unlimited emergency usage, and benefit from unbeatable performance and customer satisfaction.