We believe everyone has the right to be safe where they live, work, learn and play. Technology helps you do all you can to make this a reality.
OUR MISSION
Rave Mobile Safety provides the leading critical communication and collaboration platform trusted to help save lives.
Rave connects you to other organizations and those you protect by providing innovative solutions to prepare better, respond faster and communicate more effectively during emergencies, in crisis situations, or for planned events.
Join over 10,000 Customers Worldwide
Market Leader in Critical Communication and Collaboration
A Trusted Solution
"The flexibility of Rave's solution gave us all peace of mind when more than half a million individuals came into the city for the Kentucky Derby. We trust the solution to aid us in day-to-day communications, large scale events and everything in between."
Saving Valuable Time in an Emergency
"We proudly advocate for the Rave platform because it results in a faster and more efficient response that has saved lives in our community."
Protect and Engage With Students
"We were looking for something …students can communicate directly with our police headquarters and relay information. We selected Rave because of the Rave Guardian app."
Serving Essential Employees
In state government, there are essential employees that need to work around the clock, regardless of the weather. Rave Alert has been a great asset for us to be able to get out a clear, concise message in a short amount of time to multiple state agencies and employees that are vital to state government.
Capture Your Employees' Attention
"There is a concept called 'alarm fatigue' that is impacting the world – we have to fine simplistic notifications that we can pay attention to, understand and know how to respond to."
Locate and Protect Your Staff
"By pushing for a more efficient way to locate employees throughout a catastrophe, GE Appliances was better able to perform hurricane employees wellness checks during the devastating 2017 hurricane season."
Efficient and Reliable
"Rave gives us the confidence and peace of mind that our emergency communications will always be sent on time to the recipient's preferred device."
Simple and Intuitive
"Whenever we send out an alert, we just check the box. You don't have to do a lot of work to include the opt-in folks. That's the beauty of Rave."
When Every Minute Counts
"By implementing Rave's technology, we are better prepared to handle an active shooter and other campus emergencies."
Seamless Integration
"I am a happy customer who represents the largest healthcare employer in New York State… They made the switch from our existing mass notification system seamless. They were attentive to our needs every step of the way."
Saving Valuable Time in an Emergency
"Healthcare systems are growing at an unprecedented rate and are expanding beyond hospital settings …We now have hundreds of different departments and a mobile workforce that is moving to various sites throughout our system. They expect that their emergency communications are uniform and on their device of choice …"
Emergency Communications
"During times of crisis, patients, employees and the larger community expect hospitals to maintain operations without any interruption. By using the Rave platform, our emergency communications process operates smoothly, quickly and with minimal intervention." Rand Refrigeri
VP Design Strategy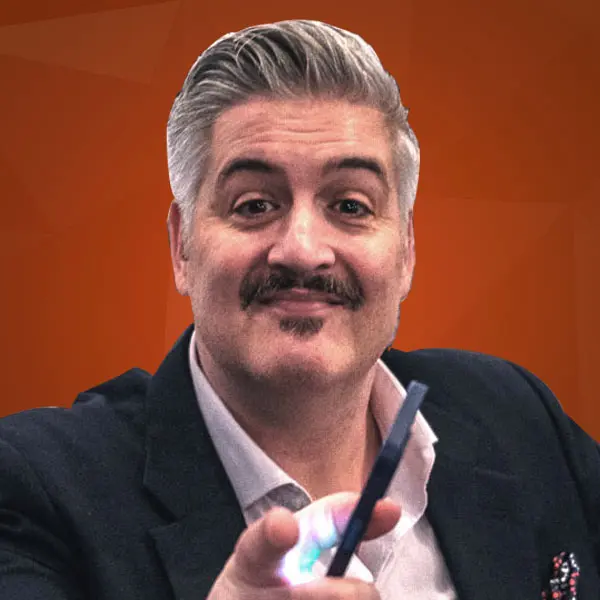 Rand Refrigeri
VP Design Strategy
As Rave's VP of Design Strategy, Rand lives by the belief that good design can solve almost any problem, and that its execution taps the focuses of art, human factors, digital psychology, ergonomics and the scientific method. As a result, he has built intellectual partnerships with MIT, Babson College, the Carroll Center for the Blind, Suffolk County (NY) Public Safety, Ottawa County (MI) 9-1-1, and other organizations to ensure the needs and situational realities of the user are always taken into consideration in Rave's product experiences. In addition to his day job, Rand assists in teaching Mobile User Experience at Babson College in Wellesley, MA. Prior to joining Rave, he led various design initiatives in Fortune 500 biotechnology (Bio-Rad), retail (Staples), and healthcare (CVS Health).
Rave Partner Experience
We believe in partnering with industry experts and innovative technology leaders to provide a holistic approach to improving critical communications and increasing safety for everyone.

Rave Mobile Safety Marketplace offers all partners, Certified, Marketplace and Federal partners to highlight their solutions, services and trusted partnership with Rave to our customers, prospective customers and to the entire public safety market.
Join Our Team!
Do All You Can At Rave
Rave Mobile Safety is growing fast and needs talented and motivated individuals to join our team. Our mission is to create innovative data and communication software that organizations trust to help them save lives. Benefits include competitive salary and benefits, flexible schedules, and a challenging and exciting work environment. 
Corporate Charity Program
Rave is committed to giving back to the community through our Corporate Charities program and volunteer opportunities for our employees. Our mission is connecting millions to those entrusted to protect them, but our passion is supporting important causes for first responders, veterans, special needs groups, domestic violence victims, and more. Our community support takes many forms including matching team fundraisers, pure grants, donations to local and national causes, and volunteering.
Each year our team identifies a select group of charities to work with. These are our current charitable partners.
Discover our prepackaged solutions or configure a package that's right for your community, company, K-12 schools and higher education system. Learn how you can be up and running in days, take advantage of unlimited emergency usage, and benefit from unbeatable performance and customer satisfaction.