Rave Eyewitness
Empower your community and prevent dangerous incidents with the most widely-used anonymous tip software.
Anonymous, Discreet and Safe Reporting
Despite being the eyes and ears of your community, students, employees and residents might be hesitant to report incidents for fear of repercussions.
Through Rave Eyewitness, community members, who may not feel comfortable talking directly to authorities or don't want anyone to know they submitted the tip, can anonymously send a text message to report an issue.
Designated authorities can respond to any texts submitted in real time to collect additional information and details. Each report is logged for future viewing and reviewing trends and incident patterns over time.
Anonymous tip technology increases engagement from your community members and prevents them from withholding timely, critical information that will keep your community safe from threats, such as an active shooter, bullying and drugs.
Real-Time Web-Based Monitoring Console
Reports are displayed on a continuously refreshing web portal that is viewable by public safety.
The real-time web-based monitoring console displays reports continuously to authorities. Designated personnel can view the tip and respond with a message to gather more information.
The two-way conversations are displayed and logged in a threaded discussion and accessible from any PC, tablet or smartphone.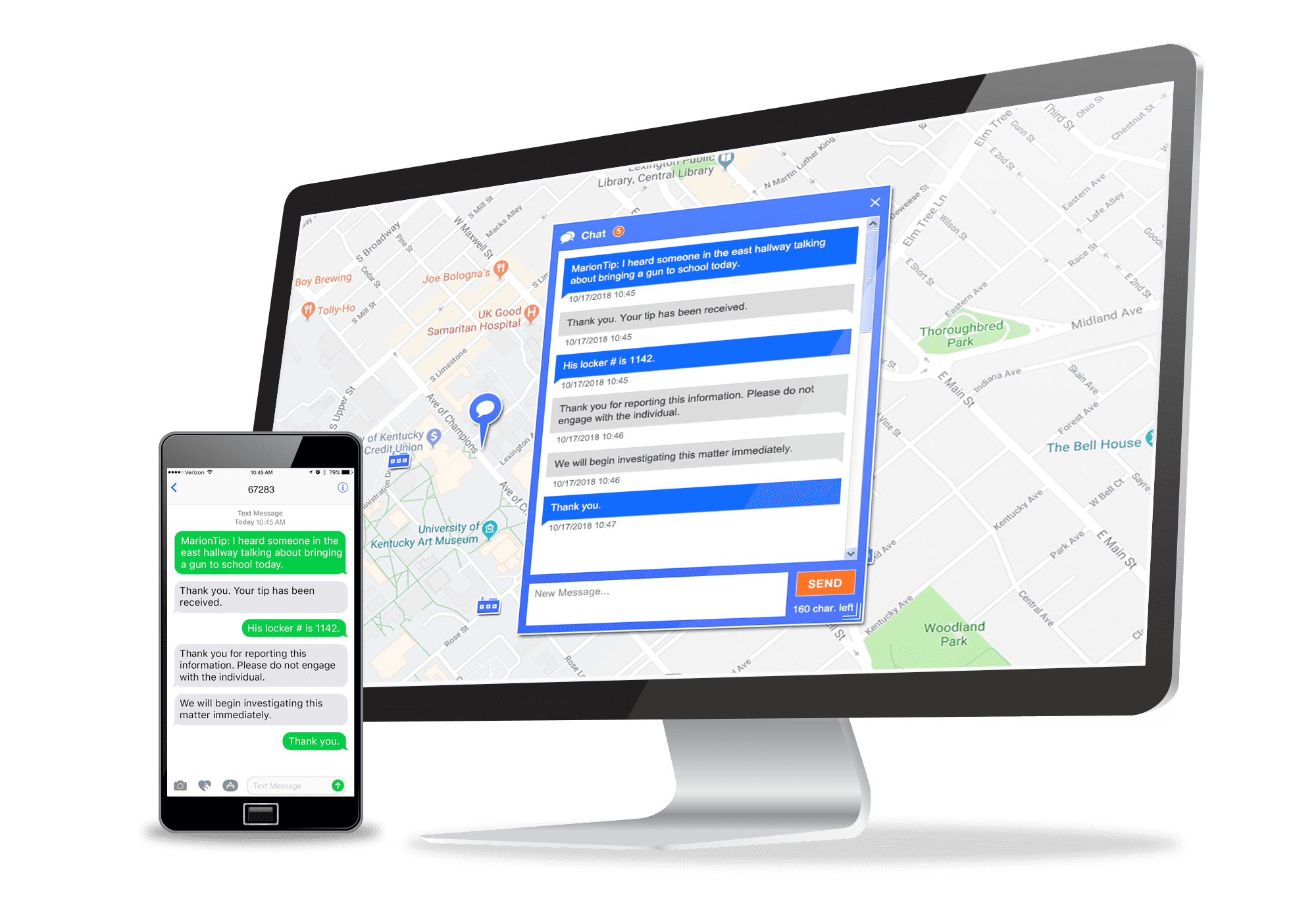 Trusted by Thousands of Organizations
Thousands of customers trust Rave to help protect their employees, students, and residents. Our customers include some of the largest communities, most respected companies, and best known colleges and universities in the world.

Rave Eyewitness Critical Communication & Collaboration Solution
Discover our prepackaged solutions or configure a package that's right for your community, company, K-12 schools and higher education system. Learn how you can be up and running in days, take advantage of unlimited emergency usage, and benefit from unbeatable performance and customer satisfaction.