Developing an Effective Active Shooter Response Plan
Active shooter incidents are becoming more frequent and severe, occurring in public places, houses of worship, government buildings, hospitals, college campuses and elementary schools. According to the FBI, there were 61 active shooter incidents in the U.S. in 2021: a 52.5% increase from 2020.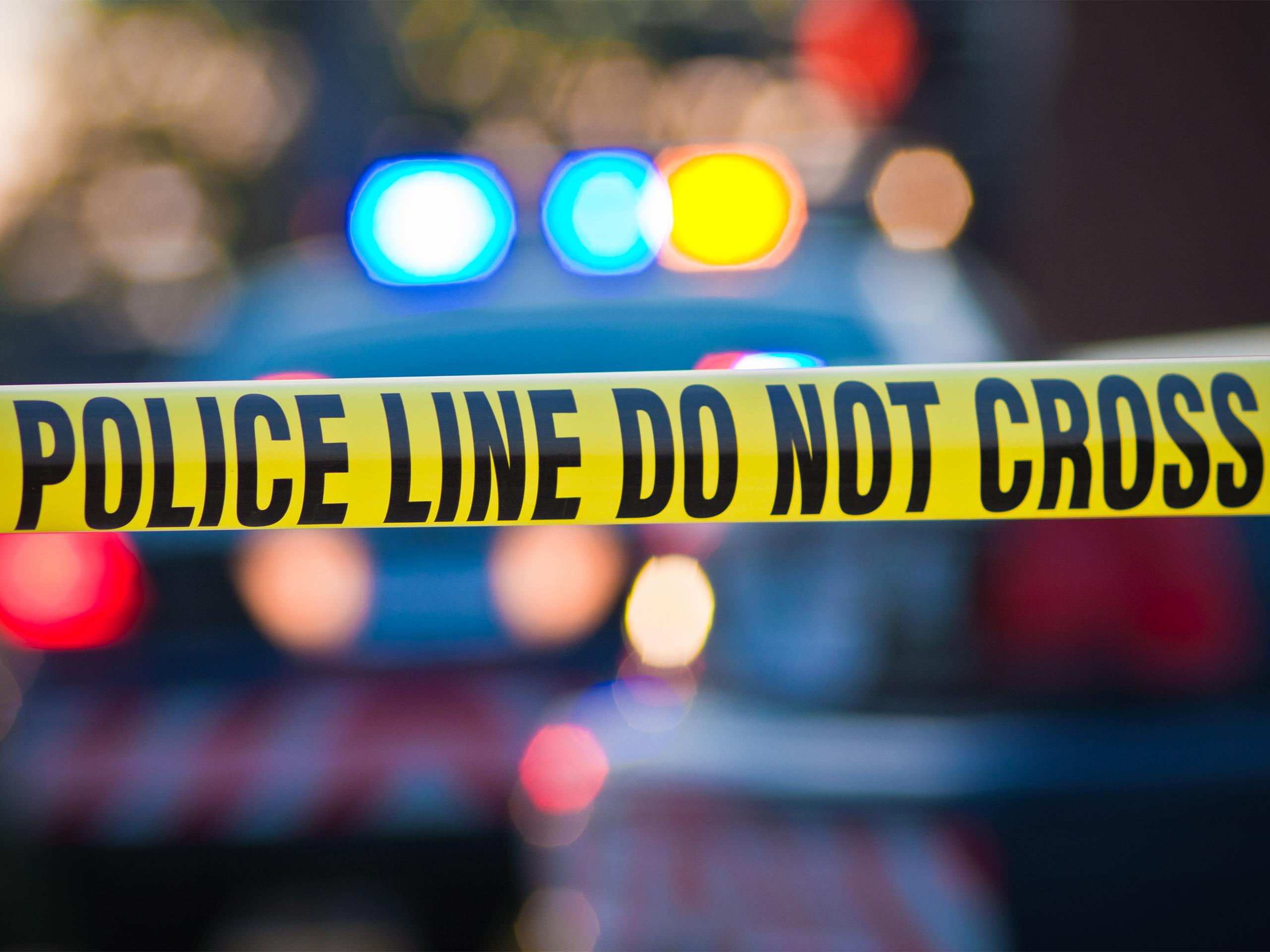 Protect Your People From the Unthinkable
Having an active shooter response plan is no longer optional for schools, corporations, healthcare facilities, religious institutions and government organizations. Many of these locations are soft targets: relatively unprotected places where lots of people gather. Owners and administrators of these areas must develop plans to protect their people and property from active assailants.
There are many ways to harden soft targets and make sure schools, companies and organizations are prepared to respond to and recover from active shooter events. An effective active shooter preparedness plan must incorporate elements for all stages of the event, from risk assessment to recovery.
Rave Mobile Safety offers critical communication and mass notification solutions to help government entities, schools and corporations of all sorts prepare for active shooter situations. Our comprehensive communications systems pair forward-thinking technology with a simple user interface, ensuring administrators, emergency responders, employees and students can use and benefit from them.
Developing Comprehensive and Effective Active Shooter Response Solutions
Communications play a crucial role in an active shooter response plan. Mass notification tools allow incident managers to alert all affected individuals of the threat and provide them with critical instructions, such as evacuation or shelter-in-place orders. External communication solutions are vital as well. Incident managers must be able to communicate with each other, on- and off-site security personnel, 9-1-1 dispatch, first responders and law enforcement agencies.
Critical Communication Features That Improve Outcomes in an Active Shooter Event
Allow each user to select their preferred language for receiving emergency alerts. Rave's mass notification tools automatically translate messages into over 60 languages.
Automatically send critical communications to targeted groups of recipients via multiple channels: desktop alerts, digital signage, email, voice, SMS text and social media.
Ensure visitors, temporary staff members and contractors can receive emergency alerts via their smartphones. Users who opt-in can receive SMS text notifications of emergencies that affect them, without having to go through the process of being added to an organization's permanent employee database.
Give managers and administrators an easy way to check in and communicate with employees, students and other staff members. Geo-polling tools can be used to check in with the workforce or community members to verify their location and condition during and following an active shooter crisis.
Facilitate coordinated response and recovery measures during an active shooter event by seamlessly connecting internal security and incident administrators with 9-1-1 dispatch and first responders. Share critical information and resources to improve situational awareness and collaboration for an effective response plan.
Give patients, students and staff members the ability to report a shooter or suspicious individual via a panic button app that instantly connects the user to 9-1-1 and notifies on- or off-site incident managers.
Stop violent incidents before they start by encouraging community members to proactively report dangerous behavior or suspected mental health crises. Anonymous reporting tools ensure users feel safe about sending a report without worrying about reprisal.
Provide first responders and law enforcement officers with crucial tools, information and resources to support active shooter response measures. Give authorized users access to enriched caller data, facility details, live video, Smart911 profiles and other resources that support a coordinated, informed response.
Evaluating Communication and Notification Solutions for Active Shooter Response Applications
Mass notification and communication systems have many vital uses in schools, businesses, healthcare facilities and communities. When selecting one, administrators must ensure it fills their organization's requirements for general use in emergencies and crisis scenarios.
However, when selecting a communication and collaboration platform to mitigate active shooter threats, there are several essential features to consider. Incident managers and security personnel should choose solutions that offer specific functionality in active shooter events as well as features and tools that support emergency preparedness for other crises, such as severe weather, fires, illness outbreaks and IT outages.
Send Multi-Modal Emergency Alerts
Authorized users can send emergency notifications with just three clicks. Notifications can be sent via multiple channels simultaneously: voice, email, desktop notifications, SMS text, social media and digital signage. Ensure students, patients, visitors, employees and remote workers get crucial details as quickly as possible during a crisis.
Collaborate with 9-1-1 and Law Enforcement
Collaboration and crisis management tools are vital during and following an active shooter event. Give administrators, incident managers and campus security personnel the opportunity to connect directly with 9-1-1, law enforcement and first responders. Sharing functionality allows key players to distribute and receive critical information: floor plans, assailant response procedures and live video of the scene.
Integrate with Existing Infrastructure
Most businesses, government buildings and schools have alarm and PA systems already in place. Integrating new communications software with existing alert mechanisms bolsters alarm and notification capabilities, providing additional protection during any crisis and giving users as many methods of communication as possible.
Enable Users to Initiate Active Shooter Response
With a mobile safety app, anyone with the app on their device can use it to report an active shooter. Pre-existing templates for common crises, including an active assailant, make it simple to contact 9-1-1 while automatically reporting the situation to designated incident managers and internal security. Students, patients and employees can initiate response procedures immediately without having to find a physical alarm bell or search a contact list for the correct phone number.
Notify Targeted Groups
Active shooter response procedures are infinitely more complicated when details about the situation are obscured by misinformation and unverified crowdsourced theories. Notifying unaffected individuals of an ongoing crisis can quickly lead to panic and contribute to inaccurate social media posts and speculation. Use segmented contact lists to send emergency alerts only to intended recipients, reducing unnecessary interruptions and distress.
Protect Visitors and Temporary Employees
SMS opt-in/opt-out technology allows visitors, temporary employees and substitute teachers to elect to receive emergency alerts by signing up for them via a mobile device. HR employees don't need to gather sensitive personal information and add non-employees to internal databases, saving time and protecting privacy without impacting safety.
Store and Access Emergency Plans
Having well-documented active shooter response protocols is a critical part of emergency preparedness. Incident administrators can develop and store these crucial documents in a secure platform that's accessible on- and off-site. Authorized users can access emergency documents during a crisis and share them with key personnel, including law enforcement and first responders.
Enhance Internal Communications
A critical communication and mass notification system provides additional benefits beyond emergency preparedness. Managers and administrators can use the platform to send time-sensitive internal communications, ensuring that employees receive vital information via multiple channels no matter where they are. Integrated two-way communication tools support workforce engagement via status checks and polls.
Essential Communication and Emergency Notification Solutions
Rave Mobile Safety provides a comprehensive communication and collaboration platform that incorporates key features and integrates seamlessly with existing infrastructure. Administrators, faculty and incident managers can quickly send emergency alerts, connect with first responders and check in with employees during and following the crisis. Students, employees and patients can alert authorities of an assailant or a suspicious person via fast and secure mobile-based tools. With continuous support and customizable solutions, Rave provides crucial support to help organizations of all sizes improve their active shooter preparedness.
Trusted by Thousands of Organizations
Thousands of customers trust Rave to help protect their employees, students, and residents. Our customers include some of the largest communities, most respected companies, and best known colleges and universities in the world.

"Active shooters, gas leaks, and explosions are rare, but it is my job to stay up at night worrying about those things. Knowing that I can put out an alert to get the word out to my population quickly through Rave if needed is not only comforting but helpful in mitigating these types of incidents."
"The school needs to simultaneously know that there's an issue. In instances such as the school shooting in Parkland, Florida, people on the third floor of the building didn't even know there was an active shooter, even though many 9-1-1 calls had already been placed. We took this into account when we chose Rave Panic Button."
"By implementing Rave's technology, we are better prepared to handle an active shooter and other campus emergencies."
Active Shooter Response Frequently Asked Questions
Discover our prepackaged solutions or configure a package that's right for your community, company, K-12 schools and higher education system. Learn how you can be up and running in days, take advantage of unlimited emergency usage, and benefit from unbeatable performance and customer satisfaction.