Make Remote Workforce Communication Easier
for Employees
Before the COVID-19 pandemic, those who were self-employed made up the vast majority of the remote workforce and were expected to become the majority of workers by 2027. With the rapid market changes in the last three years, however, the number of remote and self-employed workers and employees has already become the majority.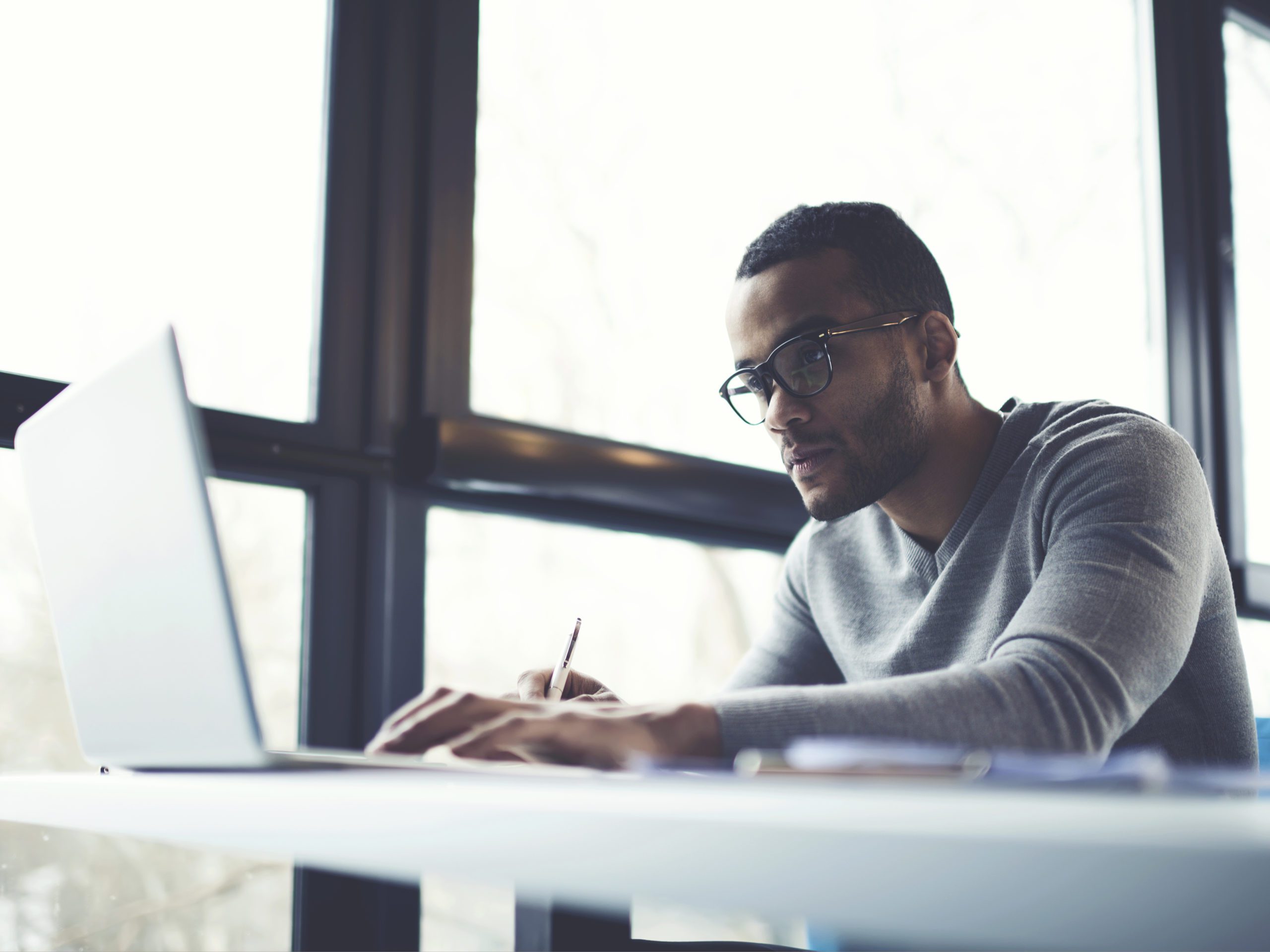 Keep Remote Employees in the Know
Remote work has accelerated at intense speeds, and while every remote employee is not a freelancer, effective communication remains a top priority for employers and all their employees— no matter their location. To attain this success, managers must create an open and effective communication system that is easy to use, efficient and accessible.
Such a system, at a minimum, can quickly align key stakeholders in an emergency (or drill), addresses safety protocols, and houses important company policies and procedures, but should also provide the capabilities for other important announcements and updates. In the modern remote workspace, finding the necessary communication tools extends beyond video conferencing software, web cameras and hybrid technology for meeting spaces. 
Successful remote work environments include planning for employee safety and communications with comprehensive mass notification systems and remote work policies.
As the workplace continues to shift drastically after a years-long-pandemic, critical communication will be more important than ever. The health and safety of employees remains a top priority, but the ways in which employers protect and interact with them may look a little different. Employers can do more to keep their employees safe and up-to-date on all company news and policies with a comprehensive communications platform from Rave Mobile Safety.
How Can Remote Workers and Their Employers Utilize a Critical Communication System?
Remote work is likely to remain an integral part of the workforce for employers in all industries. Transitioning a large number of employees into a remote working model means employers must be prepared with a comprehensive communication strategy that keeps everyone in the loop, no matter where they are located.
In the last few years, we have seen how quickly disruptions can occur and how dealing with uncertainty provides an extra challenge for businesses of all sizes. Stressors, such as being in the field alone, severe weather, and ever-changing public health protocols and procedures mean employee engagement and connection are necessary for managing employee well-being.
An efficient critical communication system not only helps prepare for, respond to, and mitigate potentially disruptive situations, but enables employees and their employers to have frequent communication in day-to-day operations or during significant changes. Such systems allowed key stakeholders to send out notifications no matter where employees are located.
How Mass Communications Software Keep Everyone Connected
Inform employees in all locations with multiple channels of communication that include text, email, social media and desktop alerts so they never miss an important update.
Segment messages by location or department so that the right people receive the right information at the right time.
Activate temporary alert notifications with optional text opt-in feature. Enable various groups of employees to access streamlined communication by texting a unique keyword to a short code and adding themselves to specific groups.
Leverage mass communication technology to serve as a source for accurate information. Guide strategic decisions for the safety and well-being of your staff.
User-friendly software reinforces policies and procedures, emergency protocols and more for those who work on-site and off-site.
Provide the framework with a single login and notification experience to administrators and other privileged users, whether sending emergency notifications or day to day operational messages.
Digitize standard operating procedures and save time by creating digital communication plans, templates and reference materials before a situation occurs.
Streamline response times and boost engagement with a detailed timeline of activities and responses. Guide future action plans with collected response data.
Implementing Critical Communication Solutions
Employee Education
An employee safety app can help those in the field or working remotely with geo-targeted notifications and alerts, while also being used as a quick-reference guide for safety policies and procedures. Even if you and your employees are not in the same location, you can activate alerts for important announcements to keep everyone safe and informed.
Boost Engagement
Easy-to-use technology makes it easier for employees to remotely engage with their employers. Through geo-polling capabilities, sending text message notifications with multiple-choice questions allows employees to respond quickly about their wellness or availability.
Evaluate Policies and Procedures
Businesses, hospitals, schools and government agencies must frequently evaluate the safety framework to ensure it still provides an adequate level of safety. Determine whether or not more education, engagement, engineering or policy enforcement is needed by polling community and organization members.
Protect Staff Wherever They Are
No matter where your staff is located, utilize single sign-on and multifactor authorization to quickly and securely enable notifications. Give them a lifeline to access safety and security features and resources wherever they go, such as two-way messaging, emergency alerts and mobile safety timers.
Prepare For Any Situation
User-friendly technology makes it simple to enforce policies and procedures, send out critical information, coordinate resources and track actions steps. Support situational awareness for employees wherever they are, such as on campus, in the parking lot, in the field or on the road.
Minimize Staffing Shortages
When health is a concern, fill staffing shortages in a matter of minutes. Automated notifications with quotas and follow-up messaging capabilities allow staff to prepare for the workday regardless of how many employees are clocked-in or on-site that day.
Keep Safety a Priority
Responding to emergencies is an organization-wide effort. Provide safety to and increase situational awareness through critical communications technology for everyone no matter where they are. Crowdsource employee information for safety profiles and offer support with communications software that instantly and directly connects callers to safety and security personnel, as well as 9-1-1.
Mass Notifications for Improved Remote Workforce Communication
To effectively manage remote employees, whether they are in the field, traveling or on a hybrid working schedule, emergency managers, safety and security personnel, crisis managers and other administrators need a communication system that is both easy to use and quickly delivers alerts. Such a system would include safety protocols, notifications about important events, and more. A mass communications system is a powerful safety and awareness tool for employers with a remote working population.
A mass notification system can also provide a smoother transition when it comes to work schedules and office/remote hybrid workforce models. Managers can quickly execute decisions about notification frequency, along with knowing where and how to leverage such a system during emergencies. They can also enable the geo-polling feature to assess who is in the office and who is remote working so communications are always clear, accurate and sent to the right groups of people.
Trusted by Thousands of Organizations
Thousands of customers trust Rave to help protect their employees, students, and residents. Our customers include some of the largest communities, most respected companies, and best known colleges and universities in the world.

"With Rave Alert, we have a powerful and versatile tool to keep everyone informed of emergencies or disruptions that may affect them. We selected Rave because we felt they were the best team to help us achieve all of our objectives for Seattle alerting. Rave Alert integrated well into our existing infrastructure and they were very easy to work with on addressing our needs."
"With Rave Collaborate, we can easily share responsibility for a faster emergency response. It's like we're proactively reacting to events through the ability to preassemble everything and automatically get it to the right people when it's needed. That means a quick reaction can always happen, even if I'm not there."
"It's the primary source of information for our workers. It doesn't matter if they're on the clock or outside of work. They appreciate getting messages ahead of time."
Remote Workforce Communication Frequently Asked Questions
Discover our prepackaged solutions or configure a package that's right for your community, company, K-12 schools and higher education system. Learn how you can be up and running in days, take advantage of unlimited emergency usage, and benefit from unbeatable performance and customer satisfaction.