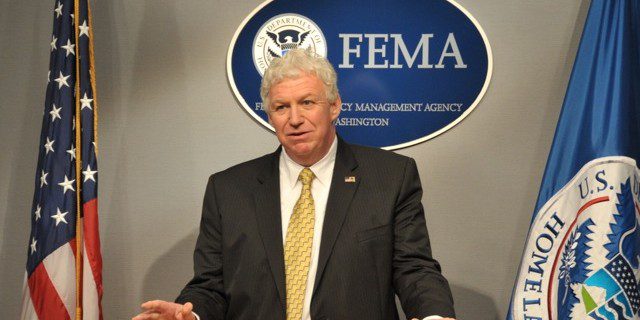 Richard Serino, Former Deputy Administrator Credited with Transforming FEMA, "Founding Father" of Boston EMS, Joins Campus and Public Safety Leader
March 23, 2015 – Rave Mobile Safety (Rave), the trusted software partner for campus and public safety, today announced Richard Serino, one of the nation's top public safety officials, has been named to its Advisory Board. With more than four decades in public service, Serino is a Distinguished Visiting Fellow at Harvard's National Preparedness Leadership Initiative, has held posts such deputy administrator of the Federal Emergency Management Agency (FEMA), and is considered a founding father of Boston's Emergency Medical Services (EMS). In his capacity as Advisor, Serino will help guide Rave's continued industry leadership, marked by a record 2014 and seven consecutive years of over 30 percent growth.
"To have such a widely recognized public safety official as an Advisor is not only a tremendous asset, it's a validation of our technology, direction and success," said the Chief Executive Officer of Rave Mobile Safety, Tom Axbey. "We are constantly working with public safety leaders, from the local to the national level. Having transformed FEMA and Boston EMS, all recognize and have tremendous respect for Rich Serino's leadership, and we are very grateful to have his guidance."
"Rave is constantly setting new standards; their platform connects communities like never before and is ushering in a new era of emergency response," said Serino. "This private company is helping drive public safety, and through its innovation, greater efficiencies have been realized in many areas. It's exciting to be on the technological forefront - to support development of newer, better tools for emergency response and community safety - and I look forward to sharing my experience and furthering this progress."
Prior to becoming a Distinguished Visiting Fellow at Harvard, Serino was FEMA's 8th deputy administrator, appointed by President Obama in 2009 and serving until 2014. He was also Chief Operating Officer, introducing greater financial accountability, improvements such as use of analytics to support decision-making, as well as other initiatives fostering a culture of innovation. Serino is credited with changing how FEMA operates, re-orienting its activities to be "survivor centric" to ease the recovery of individuals, neighborhoods and communities. Under his leadership, FEMA Corps was launched; a unit of 1,600 members devoted to disaster preparedness, response and recovery. Serino was also instrumental in developing the FEMA Think Tank, a program enabling citizens to speak direct to government leaders.
During a 36 year career with Boston EMS, Serino rose through the ranks to become chief, and also served as assistant director of the Boston Public Health Commission. He transformed Boston EMS into one of the most recognized systems in the country. He bolstered Boston's response plans for major emergencies, including the first influenza pandemic in more than 40 years, and served as Incident Commander for over 35 mass casualty incidents. Serino has received more than 35 awards during his career, including Harvard's National Public Leadership Institute's "Leader of the Year," the national "Innovators in EMS Award," and Boston's highest public service honor, the "Henry L. Shattuck Public Service Award."
Rave has emerged as the market leader in campus and public safety, a position punctuated by a 99 percent customer retention rate. Institutions and municipalities in every state continue to enlist its technology to upgrade their safety infrastructure. Over 1,000 campuses are now protected by Rave's products. In just three years, Rave's Smart911 public safety service has grown to serve more than 1,000 communities.
Rave has continually introduced breakthroughs - from the first and now most widely-used mobile app for campus safety (Rave Guardian) to new capabilities for disaster planning and management (Rave Prepare). In 2014, Rave Panic Button was launched in response to active shooter incidents in schools. The solution ties together 9-1-1, first responders and school personnel - providing critical information and increased collaboration - and has set a new best-practice that is now being replicated elsewhere.
you may also like
Smart911 Expands Coverage of Life-Saving Service to Over 10 Percent of U.S. Population in First Quarter 2015
RAVE
April 14, 2015
read more

+