Customer Success Story
An Easy-to-Manage Emergency Response System Makes a More Efficient and Effective Mayo Clinic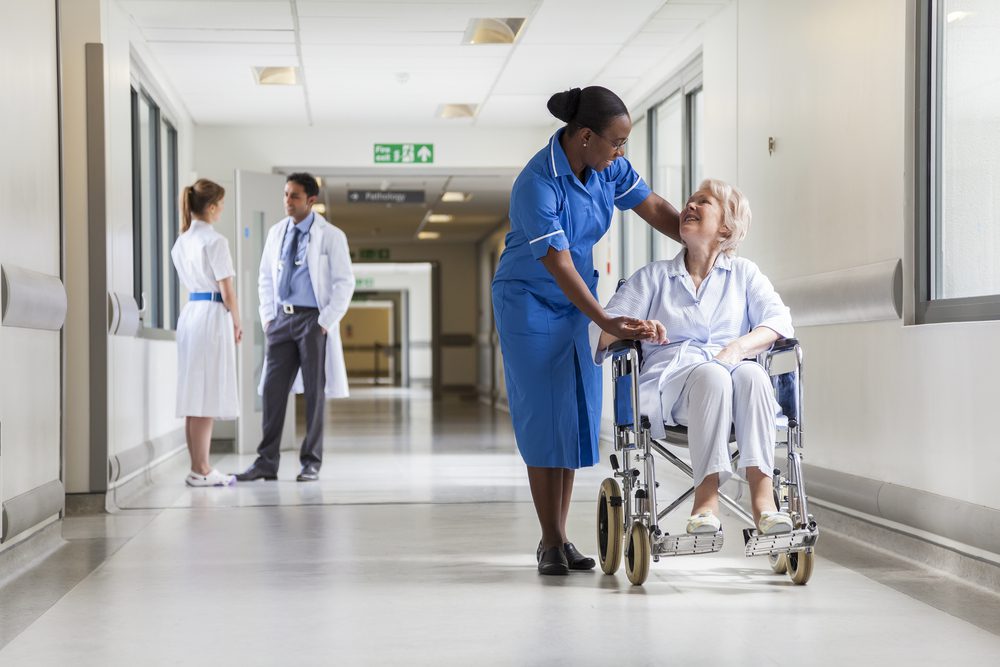 Dan Nash, MS, CISSP, RHIA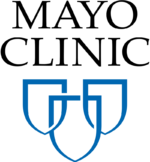 Customer Details
Mayo Clinic is the No. 1 ranked hospital by U.S. News and World Report and Newsweek. They have a 76,000-person workforce. Mayo Clinic cares for more than 1.4 million people each year with serious or complex illnesses from all 50 U.S. states and 140 countries.
Download This Story
Get a PDF to read and share offline.
When your primary business goals involve breakthrough therapies, advanced technologies, and clinical trials, it can be difficult to see how more efficient system management might make a difference. But I have found during a lengthy career in healthcare emergency management, that a more streamlined workflow ensures as little disruption as possible so that our team can keep everyone safe and allow our colleagues to continue the life-altering work they do each day.
If you're in healthcare—and even if you're not—you've likely heard of the Mayo Clinic. World-renowned for hospitals and health systems, the Mayo Clinic's mission is to inspire hope and contribute to health and well-being by providing the best care to every patient through integrated clinical practice, education, and research. We exist to serve our patients, led by our primary value: "The needs of the patient come first."
As senior global security analyst, I work with what we call our "seven kingdoms" of the Mayo Clinic in the continental USA: Florida; Arizona; Rochester, Minnesota; Southwest Minnesota; Southeast Minnesota; Northwest Wisconsin; and Southwest Wisconsin. I also work with our international group, including London and Dubai locations. We're a big outfit, and as with any multiregional enterprise (and many smaller ones), we have an emergency management system to handle company-wide notifications and incident command responses.
"When it comes to healthcare emergency management, a more streamlined flow ensures as little disruption as possible, keeping everyone safe and allowing them to continue their life-altering work."
DAN NASH
MS, CISSP, RHIA
MAYO CLINIC
Looking for New Solutions, We Found a Collaborative Partner
Over the years, we used other vendors for notifications and incident command, but they were very manual, and the maintenance was time-consuming and arduous. Sending messages required a lot of training and a specific skill set. And even if you'd received training initially, it wasn't updated often. Configuring reports was complicated, with a lot more detail than was necessary.
We weren't thrilled with the level of service, either. After a while, the vendors became unresponsive about updates. And incredulously enough, someone on their team accidentally deleted part of the database of people that we had established as part of our notification and incident command process. I didn't know that was even possible—but I do know that it took the vendor at the time more than two weeks to restore it. That was the final nail in the coffin. I wanted to identify and develop ways of improving operational efficiencies within our system, including enhanced notifications, compliance, and reporting.
We already knew all our pain points from working with these systems. When looking for a new option, we wanted to work with one solution provider as much as possible. Common Alerting Protocol (CAP) compliance was important, and we were also interested in the potential for automation and integrations with outside services and agencies, such as sharing an alert with county officials for the purpose of rebroadcasting to the larger community. Finally, we wanted a cloud-based solution so if an incident like an accidental database deletion ever happened again, critical information could be recovered in minutes. Similarly, if our system were to go offline, we would have an outside mechanism to notify staff or initiate an incident command.
We found what we needed in AppArmor by Rave Mobile Safety. We adopted AppArmor for their existing features and then worked alongside their team to configure the technology's capabilities for the Mayo Clinic's use cases. AppArmor's team works in an agile structure, with continuous releases to get us what we want in the timeframe we desire. The team was in constant contact during the initial design process – knowing that our pain points were likely being experienced by other healthcare organizations. This ongoing communication meant we could make changes as we went along, which was great because sometimes you don't know what you want or what works best until you see a prototype. We got to tailor a system to fit our needs. It was an outstanding IT collaboration for our benefit and the greater good, and I'm in awe of the tool we built.
Increased Security, Integrations, and Reporting
The new notification capabilities include security components, such as locking down users at both standard send and advanced send levels, which we couldn't do before. We've also worked on permissions and configurations so we can automatically populate profiles to groups and manage permissions by group instead of individually. No one can send an alert until we add them to a group with the appropriate permissions.
These permission guardrails remove the fear for the person tasked with sending out an alert, because they can't mess it up accidentally. They can only see what they can access and sending a message doesn't require much thought. That sounds ridiculous, but in a high-stress situation, we don't want to add an additional layer of stress. Sending an alert is as easy as a few clicks.
There are 587 centers tied to the Mayo Clinic, and currently, 83,494 persons who can receive a message via this system. That number is increasing, so setting up a feed through an API (application programming interface) to automatically populate some of these fields saves us a ton of time.
We send many types of alerts, communicating about everything from a mass casualty event to an emergency staffing situation, where we might require personnel to stay beyond their shift. Some of these alerts may be related to severe weather; for those in the Midwest, that could mean tornadic activity. Again, we can use APIs to pull information directly into our system from other sources, such as weather-related updates. This integration builds on the existing capabilities of AppArmor to share information with other emergency organizations too. For example, if I want to send information to our local county emergency system, I can do that.
We've also gained detailed alert reporting. I have a built-in log for every alert, and I can see:
when the alert was sent
the message in the alert
who received the alert
any additional updates
when the alert was closed
who performed each action
Now, I can easily export the tracking log to share with other stakeholders.
An Incident Command System That Facilitates Quick Decision-Making
Many mass notifications are just a broadcast alert, ensuring the right message gets out to the people who need to see it. For these, we incorporated desktop, work email, personal email, voicemail, and text messaging options. But for some events, we need more precise notifications—we need to reach Mayo Clinic leadership and get them together to make rapid decisions. With our incident command alerts, the Hospital Incident Command System (HICS) teams receive the message and can also check in and respond.
In the past, this process was inconsistent. If we held a Zoom meeting for the HICS team, an individual's phone number would show up in place of their name. We would have to go through a roll call of the entire roster: "Is this person here? Is this person here?" Understanding the number of people in the meeting also matters because we have to have a quorum – the minimum number of people necessary to make significant decisions. Additionally, someone has to be responsible for recording all this information.
That has changed with our new system. We have a visual chart showing the roles that need to be filled, which auto-populates in real time as team members respond to the incident command alert. It's easy for everyone to see which roles have been filled and whether we have enough people to make a decision. Another nice feature is a roster capability, where, for instance, we can send a message to 10 people, and the app assigns a particular role to the first five who respond. When a HICS team is activated, we need to move quickly, and this feature enables us to get started faster.
We might want to add other individuals or even entire groups to a team, depending on the event and how it unfolds. I can add people on the fly, and they receive an instant notification when I make that change. It's simple to manage, and the visual elements are a powerful tool to help us make sense of information.
The app tracks any changes or decisions made by the HICS team in the incident activity feed, which becomes our record and source of truth. And because we need to build redundancies into our incident command system, we can print out our entire rosters of team members, charts, roles, and contact information, should we ever need to reach them manually. Our ops team updates this list monthly, and this system makes it easy for them to do so.
"Easy manageability and flexibility are key in an emergency alert system, and addressing these factors leads to faster response time and informed decision-making."
DAN NASH
MS, CISSP, RHIA
MAYO CLINIC
Better Manageability and Flexibility Lead to Faster Response Times
Our use of AppArmor has resulted in greater consistency in messaging across the entire organization. If people travel from one Mayo Clinic location to another, it's the same system with the same messaging. If we run into a major problem here, like a tornado or a flood, I can ask someone in another region to send an alert for us. When you think of the large number of groups and messages we have—for everything from safety to weather, security to infrastructure, lab alerts to labor shortages—manageability and flexibility are key. These factors combine in our new solution for faster response time and informed decision-making.
What's more, the training for AppArmor is so easy. I've been able to onboard people within an hour, and after that, I'm confident they have everything they need to use it effectively. That ease of use also translates into significant time savings for system maintenance.
The Mayo Clinic in Rochester recently experienced a water main break that activated the HICS team. We hadn't launched our new incident command system yet, so we responded with our old one. Still, the experience was fresh in leadership's mind when shortly afterward we ran an exercise to model how this would have played out with AppArmor. Leadership looked at the improvements in system capabilities , and one of the comments we heard was, "We just stepped into the Jetsons age." Compared to the highly manual "roll call" process we had in the past, the leadership team noted how much easier it was to get in and use the system, and they loved the visual elements. Without question, AppArmor has simplified our emergency alert and response process, ultimately improving the HICS team's readiness to respond.
AppArmor has been a phenomenal, welcomed change, leading to a more modern Mayo Clinic that acts faster to secure the safety of our patients and staff.
Rave Mobile Safety offers hospitals and health systems a comprehensive platform that communicates emergencies to 9-1-1, connects on-site personnel and first responders, improves operational efficiencies and informs community members via mobile safety apps and other modalities. Find out How to do all you can today®.
Read More Customer Success Stories
Discover our prepackaged solutions or configure a package that's right for your community, company, K-12 schools and higher education system. Learn how you can be up and running in days, take advantage of unlimited emergency usage, and benefit from unbeatable performance and customer satisfaction.