Customer Success Story
Customizable Statewide Campus Emergency Alerting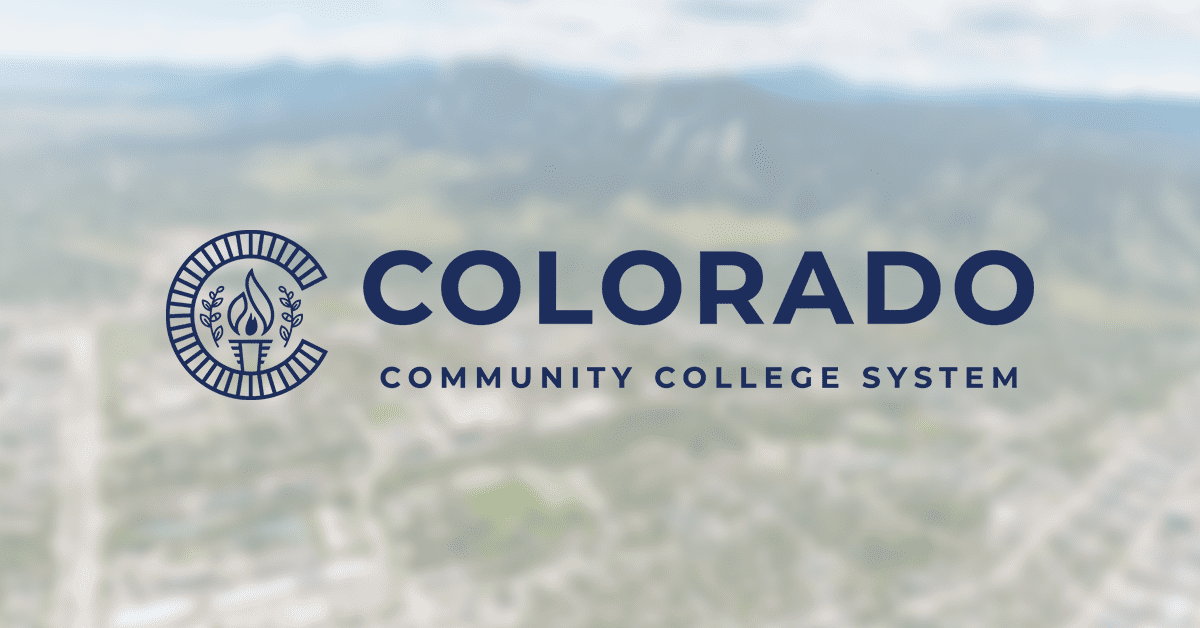 Customer Details
The Colorado Community College System is a public community college system with 13 member institutions and serves more than 140,000 students annually.
The Challenge
The Colorado Community College System (CCCS) is a complex organization; it represents over 13 institutions and one system administrative campus. There are over 140,000 students and tens of thousands of faculty and staff. The CCCS represents one of the more complex and comprehensive deployments on the platform.
The CCCS had the following objectives:
Utilize a platform that could meet the diverse emergency notification needs
Find a highly configurable platform that could meet the unique needs of each institution, both in terms of branding and targeted notification options
Work with a firm willing to make changes to the software for both everyday improvements and innovative elements.
However, the challenges weren't simply technical. A major component of the project was a large simultaneous deployment of AppArmor Alert across all CCCS institutions. The system needed to be deployed in a consistent and effective way in order to meet certain deadlines; consequently, AppArmor's project management team was put to the test.
"AppArmor Alert has proven to be an outstanding tool. It is intuitive, effective and supported with responsive customer service. A great experience all the way around."
GREG BUSCH
DIRECTOR OF EMERGENCY MANAGEMENT
COLORADO COMMUNITY COLLEGE SYSTEM
The Solution
AppArmor met all of the challenges of the CCCS by providing a combination of the AppArmor Alert and AppArmor Safety product lines, all configured and customized to the various CCCS institutions. As an example institution in the system, the Pueblo Community College in Pueblo Colorado deployed numerous emergency alerting elements, including mass SMS messages, mass email, automated outbound voice call and connections to a third-party system via either CAP XML or RSS feeds. This was then complemented with the launch of MyPCCAlert, the custom branded AppArmor Safety app for the institution, which included a number of proactive and reactive safety resources.
What's more, is that the deployment was completed on time per the CCCS specifications.
Each institution was given control over their emergency alerting via unique AppArmor Alert dashboards. These dashboards were also branded to the institution and provided a secure and reliable one-stop-shop for emergency alerting at the school and all of its appropriate sub-campuses. These dashboards were then complemented with additional geo-redundant hosting capacity, to ensure a truly exceptional level of system uptime.
In all, the CCCS deployment is an ideal case study in a complex and geographically dispersed implementation. Each institution had the ability to deliver notifications to its entire campus community across multiple alerting mechanisms in under 5 minutes. AppArmor Alert's flexibility and scalability led to a smooth project completion in Colorado.
Read More Customer Success Stories
Discover our prepackaged solutions or configure a package that's right for your community, company, K-12 schools and higher education system. Learn how you can be up and running in days, take advantage of unlimited emergency usage, and benefit from unbeatable performance and customer satisfaction.