With the rapidly evolving COVID-19 pandemic, we wanted to highlight key features within Rave 911 Suite that you can leverage to better serve your community. As your situation continues to change, the Rave platform can support your message and mission along the way.
Watch this timely and interactive discussion with Crystal Ayco, Product Operations Manager at Rave Mobile Safety, to learn strategies and best practices for Rave's COVID-19 features. Crystal will demonstrate how to leverage your existing Rave technology and answer questions from the audience.
In this webinar we discussed how to:
Quickly see who in your community has reported as high risk.
Engage with individuals in isolation and check on their status.
Gather valuable information for first responders to make the best decisions on what type of assistance and precautions are necessary for callers.
And more.
Meet the Speaker:
Crystal Ayco, ENP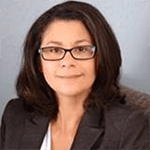 During the last four years with Rave, Crystal has been responsible for facilitating county and statewide implementations of Rave's life-saving technologies across the nation. Crystal, previously an operations coordinator for a large 9-1-1 Center, has 15 years 9-1-1 hands-on experience in all aspects of 9-1-1 including telecommunicator, dispatcher, training, project and operations management.