Customer Success Story
SNOPAC 9-1-1 Leverages Rave Panic Button to Locate Missing Children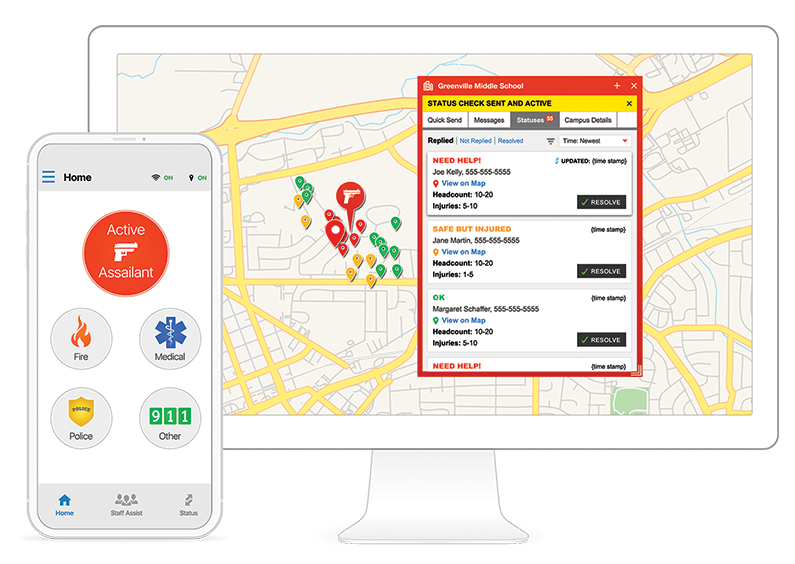 Customer Details
SNOPAC is a 911 Dispatch Center in Snohomish County just north of Seattle, Washington. A consolidated 911 Center serving over 35 Police, Fire & EMS Agencies and with a service area population of over 500,000 including urban, rural, coastal and mountainous area requiring a varied spectrum expertise.
Download This Story
Get a PDF to read and share offline.
THE CHALLENGE
When a child goes missing, rapid reaction and response are essential. According to the FBI, the first three hours are critical to finding the child safely.
The Solution
In February 2015, Snohomish County implemented Rave Panic Button from Rave Mobile Safety in over 70 schools in 6 school districts. Snohomish County quickly realized that Rave Panic Button could improve existing missing child response by speeding up the time it takes to report a child missing and notify first responders.
"The utility of being able to communicate with our schools has grown well beyond what we originally considered. It has been used to notify schools officials of missing students, used when a teacher confronted an intruder on campus and was used to push a message to school staff during a bomb threat."

Kurt Mills
Executive Director
SNOPAC 911 Communications Center
The Result
On Wednesday, March 16th, Rave Panic Button was used to issue a missing student alert. A school employee used Rave Panic Button to immediately contact 9-1-1.
At the same time, a message instantly notified all staff, administration, and School Resource Officers. The Rave Panic Button notification included a description of the missing child, key details, and the originators location.
During the incident, the 9-1-1 call taker who received the incoming call sent updates to all stakeholders and notified them once a resolution was reached.
Shortly after the notification was delivered, the child was safely located with a family member.
Since this is a new use case for Rave Panic Button, procedures and practices are still being discussed and developed.
Read More Customer Success Stories
Discover our prepackaged solutions or configure a package that's right for your community, company, K-12 schools and higher education system. Learn how you can be up and running in days, take advantage of unlimited emergency usage, and benefit from unbeatable performance and customer satisfaction.