Purchase Rave Guardian For Your Organization
WHY DOWNLOAD ANOTHER APP?
SEE SOMETHING, TEXT SOMETHING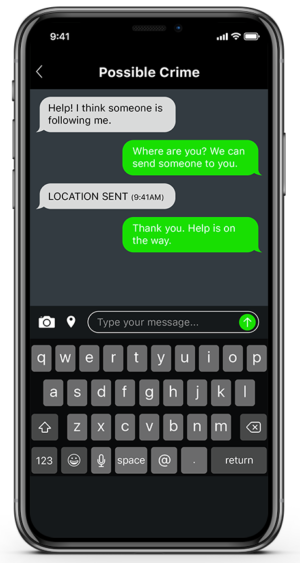 When you need to contact Security, you don't want people overhearing.
Rather than risk not reporting a violation or suspicious character, submit a text message directly to Security or other key departments.
Only they will see the tip, and you can choose to stay anonymous for ultimate privacy.
There are endless websites, directories, and emails. It can be frustrating to try to locate key information and contacts-especially when you are short on time.

By having your organizations resources, contacts, and targeted messages stored in the same place, you will never have to waste time tracking the information you need down.
Walking late at night or traveling to new areas poses increased risks and safety threats. You are not alone.
You can set a virtual safety timer to have an added layer of security monitor your safety and if things escalate, an emergency call is just one click away.
WE CARE ABOUT YOUR PRIVACY
With Rave Guardian, you choose what information you want to share. You can share your location to receive geo-targeted alerts and faster response to an emergency call. However, you do not need to share your location or other personal information to use the app. You can access resources and submit tips even without your organization knowing who or where the information is coming from.
Any information you enter into the app is housed in top-tier secure facilities complete with 24/7 physical security, video surveillance, and alarms. The facilities and applications are regularly audited and subjected to intrusion prevention testing. We utilize the same secure sockets layer (SSL) certificate authority and encryption technologies used by leading financial institutions.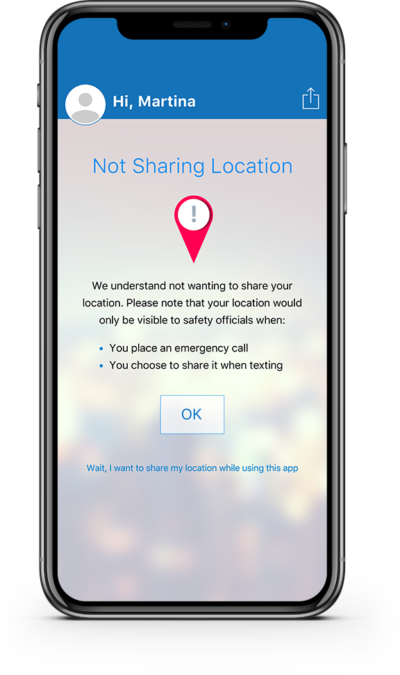 PURCHASE RAVE GUARDIAN FOR YOUR ORGANIZATION
See how you can connect and engage with your organization through texting, confidential tips, location sharing, a call directory and a content portal through a custom-branded mobile app.
If you are a user of the Rave Guardian safety app, please contact your organization's safety office for all inquiries.