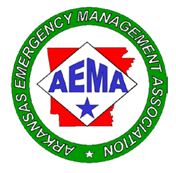 Arkansas Leverages Citizen-supplied Data for Greater Emergency Planning and Response; One Year Since its Launch, SmartPrepare now Supports more than 90 U.S. Communities
Rave Mobile Safety, the trusted software partner for campus and public safety, has announced the first statewide deployment of SmartPrepare in Arkansas. The rapidly growing service allows citizens to create free, secure Safety Profiles online that contain vital details about their household. Public safety officials can quickly leverage the data in SmartPrepare to gain greater insight into their communities and identify potential challenges in order to more effectively plan for disasters, allocate resources, and expedite emergency response and recovery efforts during events.
(Logo: http://photos.prnewswire.com/prnh/20120413/NE87373LOGO)
SmartPrepare was first introduced in New Canaan, Conn. in September of 2012. One month later, emergency management officials utilized the service to effectively prepare for and respond to Hurricane Sandy. This historic storm marked the beginning of a tumultuous year of natural disasters across the U.S., including flash floods and wildfires in Colorado, tornadoes inOklahoma and blizzards in New England. These events highlighted the importance for enhanced planning and preparedness, and since, emergency management officials across the country have been enlisting SmartPrepare to address these needs. The service is now used in ten states to help bring greater protection to citizens in more than 90 communities.
"In 2011, we were hit hard by Hurricane Irene, so when we learned about SmartPrepare we realized there was a service that could improve our ability to handle these types disasters," said the Director of Human Services for the Town of New Canaan,Carol McDonald. "When Hurricane Sandy was on the horizon, it served as a 'rallying point;' our residents felt empowered to participate in their own preparedness. This provided us with greater insight into the needs of our community and has further served to enhance our emergency planning and response capabilities."
"In the past two years, our emergency management partners across the State have responded to numerous significant events from tornadoes to flooding and power outages. We are constantly striving to better prepare for the needs of Arkansans and the more information we have in advance of a disaster, the better we are able to do so," said the Director for the State of Arkansas Department of Emergency Management, David Maxwell. "Through the interoperable platform of SmartPrepare, our ability to plan for and respond to incidents that require evacuation, emergency sheltering or other actions will be greatly enhanced."
SmartPrepare allows residents of a community to share critical information about themselves and their families with emergency management. This can include general data on a household - ranging from the identity of residents, locations of bedrooms and utility information - to specific details about disabilities and medical conditions requiring such things as oxygen, dialysis and more. This data is automatically validated and geocoded by SmartPrepare, allowing for rapid and precise identification and visualization of an entire community's needs, supporting both emergency planning and response.
For example, should a storm result in a power outage or necessitate evacuations, SmartPrepare lets officials quickly determine which residents require electricity for medical conditions, identify individuals needing assistance evacuating their homes, and even facilitates the proper handling of pets and livestock. It is particularly useful in proactively planning for emergencies and ensuring the most effective use of resources. While SmartPrepare enhances emergency management's ability to serve a whole community, it provides additional peace of mind to those with functional or access needs.
"We take great pride in working with our partners across the state to improve preparedness for individuals living with disabilities, who are disproportionately impacted during disasters," said the Project Director of Arkansas' University Center on Disabilities Partners for Inclusive Communities, Roberta Sick. "With SmartPrepare, all members of the community, including those with disabilities, can easily participate in preparedness by making emergency officials aware of their particular needs prior to a disaster. We expect this vital program to save lives and reduce unnecessary suffering."
SmartPrepare shares data with Rave's acclaimed public safety service, Smart911, which automatically displays Safety Profile details to 9-1-1 dispatchers during citizen's calls to expedite emergency response. The service is used by public safety answering points in more than 450 municipalities across 33 states, including all of Arkansas. In a recent weekly address, Governor Mike Bebee discusses SmartPrepare, while noting how Smart911 has supported more than 20,000 9-1-1 calls since its deployment last year, including the successful search for a missing child. Safety Profiles are safe and secure, and residents manage their own information.
"Having access to the right information greatly improves the ability to respond to an incident. SmartPrepare enables emergency management officials to anticipate the needs of the community long before a disaster strikes, allowing for a much more efficient and coordinated response," said Tom Axbey, president and CEO, Rave Mobile Safety. "SmartPrepare is growing rapidly, and through public-private partnerships, we look forward to providing municipalities across the U.S. with this unique ability to counter disasters and proactively take part in their own safety preparedness."
About Rave Mobile Safety
Rave Mobile Safety is the most trusted software partner for campus and public safety. Used by leading institutes of higher education and state and local agencies, the award-winning portfolio of Rave SafeCampus, Rave Alert, Rave Guardian, Eyewitness, Smart911 and SmartPrepare enables millions to feel safe, secure and connected. Rave Mobile Safety is headquartered in Framingham, MA. For more information, please visit https://www.ravemobilesafety.com.