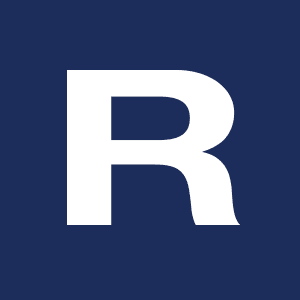 New Product Capabilities to be Highlighted at EDUCAUSE 2016
FRAMINGHAM, Mass., October 25, 2016 – Rave Mobile Safety (Rave), a trusted partner for safety software protecting
millions of individuals, announced a range of new product capabilities and the addition of over 270 new higher education customers. Rave's technology and products are used every day at over 1400 campuses, protecting over 40% of the U.S. Higher Education population.
"During emergencies, it's essential that we have the right solution that quickly and effectively communicates critical information to our students, faculty, staff, and contractors," said Lorenzo D. Sanchez, Director of Emergency Management, The University of Texas at San Antonio. "We evaluated a number of products and platforms in our rigorous search and Rave Alert was the clear choice. When lives are on the line, we trust the Rave Platform to keep our community safe and informed."
Rave has more than 12 years' experience developing solutions for and in conjunction with Campus Safety leaders. Among others, new higher education clients added through the first three quarters of 2016 include Santa Fe College, Life Pacific College, University of Iowa, University of Texas El Paso, and Barton Community College. Strong adoption of Rave Alert, Rave Guardian and Rave Panic Button was seen across all sizes and types of institutions.
"We are excited about the continued market validation demonstrated by the strong adoption of our entire product suite by Colleges and Universities," said Tom Axbey, president and CEO of Rave Mobile Safety. "Our customers continue to provide us with invaluable feedback which is directly reflected by the new features we are announcing. It is crucial that we continue to improve and evolve these essential communications tools – from our emergency mass notification solution, to campus safety apps – that help protect millions of students, staff and faculty across the country."
Rave has added a number of new product features and capabilities across its Suite including:
Rave Command View: Rave's common operating picture, used by 9-1-1 agencies across the country, is now available for Campus Safety officials. Rave Command View provides an easily accessible view of consolidated data collected through Rave Guardian and Rave Panic Button to present emergency calls, tips, cases and facility information in a single web-accessible interface. With these new updates, dispatchers, first responders and command staff can quickly display floor plans to locate emergency callers, student photos and location information more effectively.
Rave Analytics: Enhanced reporting capabilities provide Campus Safety officials with unique insights into safety incidents. From heat maps of "hot spots" for safety timer sessions and emergency calls, to locations and frequency of anonymous tips – officials can now easily generate reports to analyze data and identify areas for improvement.
Location-based Alerting for Rave Guardian: In early 2017, administrators will be able to target emergency notification messages based on Rave Guardian's use of real-time location as well as their specific role. Seamless integration with Rave Alert provides a comprehensive set of powerful tools for easier management overall.
Additional Content Authoring Tools: The ability to apply text, insert images and tables from outside sources as well as other formatting functions, arms Rave Alert authors with the necessary tools to emphasize or clarify message content. Profiles allow administrators to easily store defaults for various communication needs.
Premium SMS Messaging for Rave Alert: Through the utilization of multiple connections directly into wireless carriers and messaging aggregators, Rave delivers thousands of messages per second, ensuring that even the largest user populations are instantly notified, delivering industry leading SMS performance.
Rave is also announcing dates for its Annual User Summit which will be held, April 24 – 26, 2017 in Atlanta. In addition to training and best practice sessions, attendees will hear keynotes from renowned safety leaders from across the country and help shape the future direction of Rave's product suite. Visit www.RaveSummit.com for more information and to register for updates.
About Rave Mobile Safety
Rave Mobile Safety, the most trusted safety software partner, provides innovative communication software for better emergency preparedness and faster response. Used by leading education institutes, enterprises and state and local public safety agencies, the award-winning portfolio of Rave Alert, Rave Guardian, Eyewitness, Rave Panic Button, Smart911 and SmartPrepare protects millions of individuals. Rave Mobile Safety is headquartered in Framingham, MA. For more information, please visit http://www.ravemobilesafety.com.