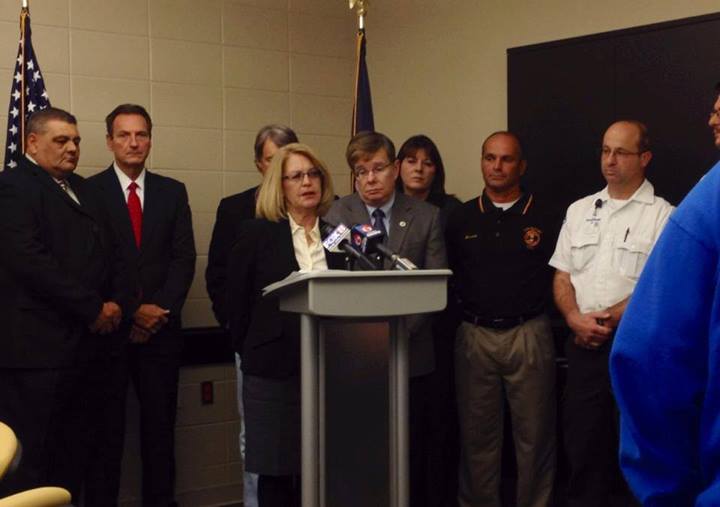 The new system, Smart911, will give emergency responders immediate information about callers, speeding up their response to emergencies.
On Monday, parish officials from Lafourche and Terrebonne introduced to the public an upgrade to their 911 systems, making people safer in the process.
The new system, Smart911, will give emergency responders immediate information about callers, speeding up their response to emergencies.
Smart911 is a nationwide service provided at no cost to individuals. It allows the user to build a profile that is stored in a database and only accessed when help is needed.
Lafourche and Terrebonne are two of the first parishes in the state to use the service.
"Local agencies will find the information invaluable," says Mark Boudreaux, 911 Director for Terrebonne Parish.
Basic information such as age of residents in a home, number of bedrooms, alternate entrances, and whether residents have pacemakers or allergies are all bits of information which will be associated with the phone number of the person who creates the profile, he said.
"Building a profile takes as little as two minutes," says Boudreaux. "You can put as much or as little information as you want to put."
Residents can describe their homes, aiding firefighters who are called to emergencies.
Photos of children can be uploaded to the profile. If a child is missing, dispatchers can immediately send his or her photo to police.
Lafourche Sheriff Craig Webre noted that it is "unfortunate" whenever someone has to call 911 and then answer questions repeatedly over the phone.
"Providing that information on the front end will eliminate frustration," he said.
Webre encouraged people to "avail themselves of this service to keep their families safe."
Lafourche Parish President Charlotte Randolph, pointing out that one must be connected to the Internet in some way (smart phone or computer) to create a profile, encouraged family members to help each other sign on to the program.
"This is a terrific program. More information is a great tool. We will have opportunities to help people in the future to sign up, but I am asking family members who have access to help their families," she said.
Lockport Chief of Police Warren Vedros, Lafourche 911 Board Chairman, noted that local fire departments will offer sign-up days in the near future.
Boudreaux assured everyone that a person's information is secure, and will not go anywhere unless that person calls 911.
"There are 400 municipalities across the nation that are participating in this program. You may be out of town and have to call 911. Your profile will show up when you call, when every second counts," he stated.
A person's data will be good for 6 months, after which a notice will be sent to the individual to update his or her profile.
"You can update daily if you want to," said Boudreaux.
Sign up today, or get more information, at www.Smart911.com.