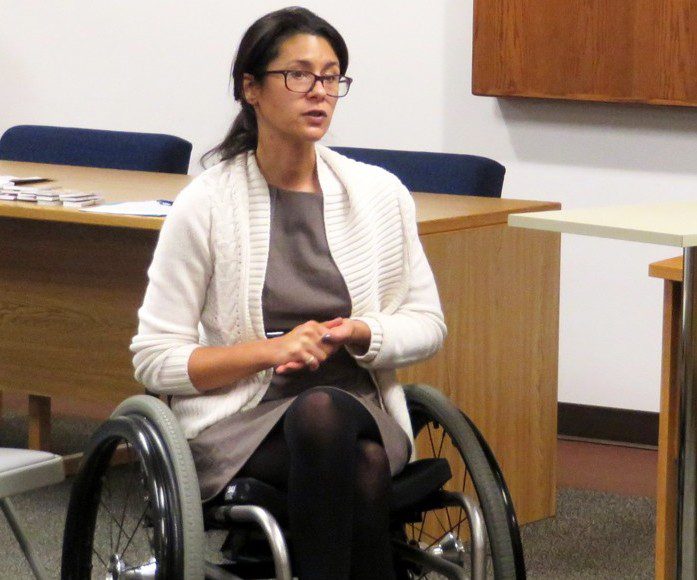 Snohomish County SNOPAC 911 Operations Coordinator Crystal Ayco presented to Sultan City Council and Mayor Carolyn Eslick on Thursday, Oct. 9, giving an overview of an innovative new online tool called Smart911.
Smart911 was developed as a way to enhance the level of information provided to first responders in the case of an emergency. The system helps to circumvent the shortfalls that result from the fact that these days, so many 911 calls are generated by a cell phone.
"73 percent of our 911 calls are generated from a cell phone instead of a landline," said Ayco. "And with cell phone 911 calls, we have very limited information to work off of."
Smart911, which is free to use, enables users to create an online safety profile which collects data that could be useful in the case of an emergency. Users are able to register information on where they live, where they work, what school they attend; all relevant data which can be used to track someone down should they get disconnected after calling 911 in the event of an emergency.
More comprehensive details can be entered into Smart911 as well, including tips for locating tricky-to-find driveways, allergies to medications, photos of children and more.
"If a child goes missing, we immediately have that picture available for first responders to see, before police even arrive on scene," said Ayco.
Users can set up their profiles to include as much – or as little – information as they are comfortable with. Currently, Smart911 is available throughout all of King County and in certain areas of Snohomish County, including all jurisdictions served by the Snohomish County Sheriff's Department as well as the city of Everett. All of East Snohomish County is welcome to set up a free Smart911 safety profile.
Smart911 was developed by a company called Rave Mobile Safety, and data is kept on a secured server. The software interacts directly with the 911 call center's system, and the information only becomes available when triggered by an emergency 911 phone call.
"We can't look at your information just because you register," said Ayco. "Only in the event that you have an emergency that you're reporting does it activate our access to that, and it's for a limited amount of time."
Once a user has established their profile in the Smart911 database, any time that user makes an emergency call from the phone number on the registered safety profile, the SNOPAC 911 system will recognize the phone number and automatically display the profile information to the 911 operator taking the call. The 911 operator can then push the information out to law enforcement, firefighters and emergency medical personnel.
Ayco, who has been with SNOPAC for 14 years, served as a 911 operator for 10 years before being promoted to Operations Coordinator. She shared that SNOPAC receives thousands of what they refer to as "911 hang-up calls," from individuals who have called from their cell phones and for some reason have hung up.
"A lot of times we know that that call is probably generated because of an emergency, and then someone had to hang up," said Ayco. "In a land line environment, where I know exactly where the call came from, I can send the police to knock on the door to make sure everyone's okay."
But with cell phone calls, it can be difficult to pinpoint a caller's exact location. Ayco shared that, just because a cell phone has GPS capabilities, does not mean that the user's exact location can be pinpointed and transmitted to the 911 call center's system. The fact that people use the GPS system on their phones to get from one place to another does not mean that SNOPAC operators can use that system to determine exactly where they are.
"It's very misleading," said Ayco. "I may know within 50 meters, or 100 meters, but that right there is a football field."
With Smart911, the registered address information would be able to lead first responders to the places where the caller most likely is. When used in combination with the approximate location information that can be gleaned via cell phone data analysis, the chances that the caller will be located quickly are far greater.
SNOPAC is working collaboratively with local communities to help spread the word about the Smart911 program, which they feel will be a valuable addition to the county's emergency communications services.
"It has great potential to save seconds, and seconds are kind of the business that we're in," said Ayco.
For more information about Smart911, please visit the website at: https://safety.smart911.com/.
Posted on October 14, 2014
By Chris Hendrickson