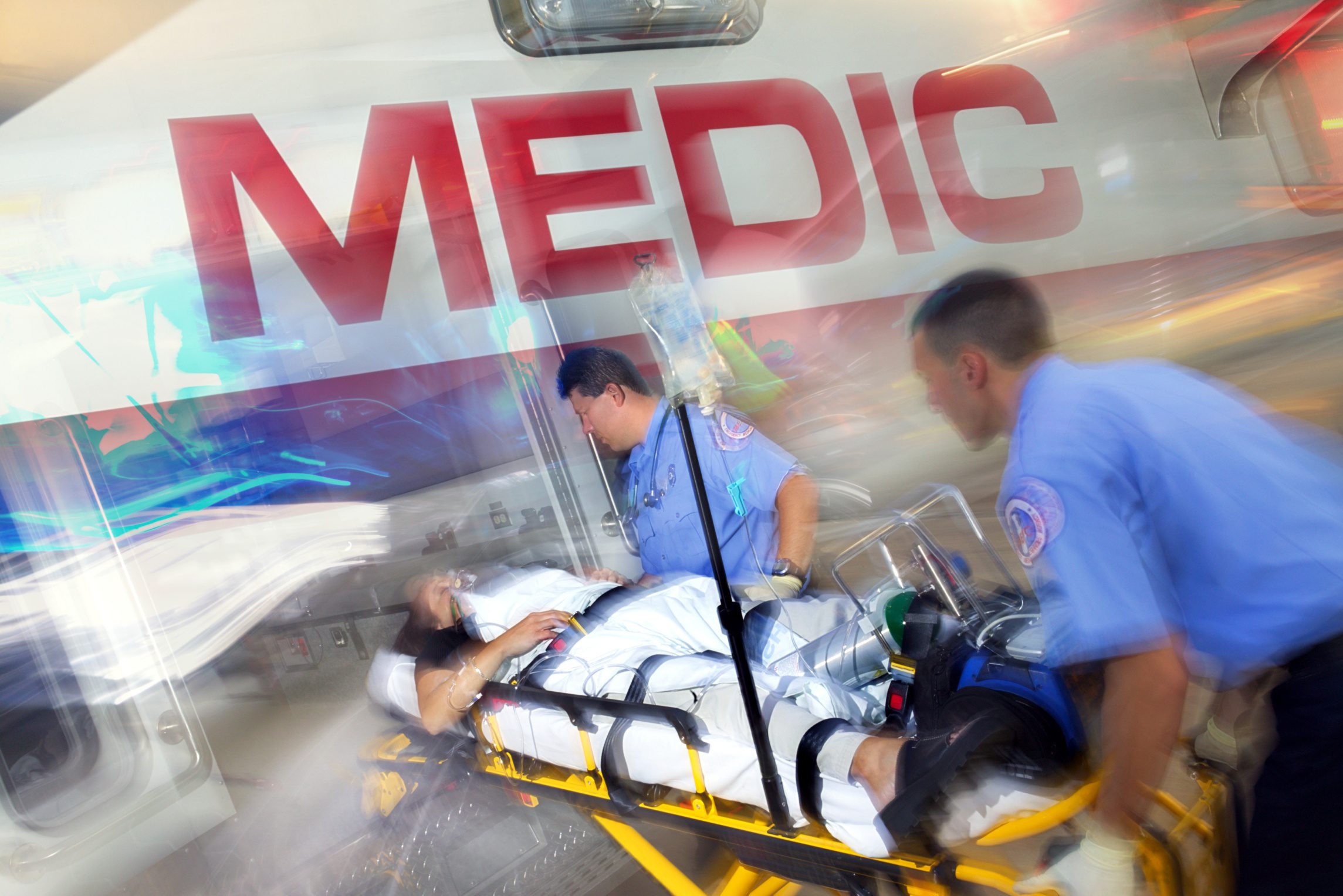 The Smart911 Service Allows Police to Find People Faster and Respond with the Appropriate Medical Services when they have a Profile of Someone who Calls 9-1-1.
BOSTON — When an 11-year-old autistic boy occasionally wanders away from his home, Milford police know exactly where to find him watching tractor trailer trucks because of a 911 profile his parents created.
Milford was the first community in Massachusetts to adopt a "Smart 911" system that allows residents to create their own profile on a database that stores pictures, personal information and any medical details they want to include. The information is called up when someone dials 911.
Milford police Chief Thomas O'Loughlin was at the Statehouse yesterday trying to persuade lawmakers to encourage other communities to sign on to the system.
"Smart 911" is used by families with all kinds of situations, including a history of domestic violence, an elderly parent with dementia or by those with medical challenges, O'Loughlin said.
Parents of another young boy with autism created a profile that details the route the boy takes when he leaves his house. His parents put on his profile that he follows the same route as the van that takes him to school, allowing police to drive along the route until they find him, O'Loughlin said.
Lawmakers on the Public Safety Committee are contemplating legislation (S 1106) that would give communities a local option to sign on to the supplemental 911 database system. Police departments pay for the service. Residents could voluntarily provide personal information to be used in emergencies and planning, according to the legislation, filed by Public Safety Co-Chairman Sen. James Timilty (D-Walpole) and Sen. Bruce Tarr (R-Gloucester).
The technology was developed by a Framingham-based company, Rave mobile safety, and is used in a handful of Massachusetts towns, and in communities in 36 other states. Along with Milford, police in Ipswich, Stoughton, Framingham and Medford use the "Smart 911" system. Arkansas requires every police department to employ it, according to Tom Axbey, president and chief executive officer of Rave.
Axbey told the News Service the company developed Smart 911 based on another safety product it sold to college campuses that allows students to hit a handheld panic button that dials campus police, and gives police a profile and picture of the student. One college official said the idea was "fantastic" and wondered why he couldn't get it for himself in his town. That got Rave executives thinking, Axbey said.
Timilty told the News Service after the hearing it is the next generation of 911 that allows residents to share information with police. Timilty said he has not heard any privacy concerns because the information would be provided voluntarily.
The technology allows police to find people faster and respond with the appropriate medical services when they have a profile of someone who calls 911, O'Loughlin said. The Smart 911 profiles give police detailed information that helps them make decisions, he said.
Current 911 technology is limited, O'Loughlin said, because it provides emergency responders only with a person's name and location. Sometimes, the location is not exact because global positioning technology can be off by several hundred feet, O'Loughlin said, adding "GPS is not as precise as people believe." With 75 percent of 911 calls nationwide coming from cellphones, police face challenges they didn't see in the past, O'Loughlin said.
Massachusetts residents who create profiles could have their information pulled up in other states during an emergency away from home. The information is stored on a national-based data system, according to Axbey. The information is timed to expire within 45 minutes of the 911 call, unless the police overseeing the system override the automatic timeout, which could happen in the case of a missing child, Axbey said.
By Colleen Quinn, State House News Service
February 12, 2014