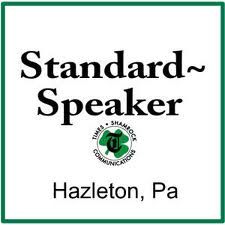 A frantic mother calls 911. Her 5-year-old daughter didn't show up on the day-care bus and has gone missing.
Despite that the mother is so distraught, within seconds a photo and detailed description of the child is in the hands of law enforcement authorities, and she's soon found, safe.
New technology developed by Framingham, Mass.-based Rave Mobile Safety allows users to create detailed profiles for 911 call takers and dispatchers. It can also help in cases where every second counts, such as with missing children, medical emergencies and fires.
Luzerne County is the first - and so far, only - county in Pennsylvania to sign up for the Smart911 system, which Todd Piett, chief product officer at Rave Mobile Safety, said is used by about 400 911 centers in 32 states. Many cities, including Atlanta, Washington, D.C., and Seattle, are on the system.
It's free for all Luzerne County residents to sign up for Smart911, and all information is kept completely private, he said.
Angela Manganello, quality assurance supervisor for Luzerne County 911, said they have received a positive response since they introduced the program last year.
"We are anticipating more people signing up," she said. "We are encouraging all residents who have not already done so to create their safety profile for their family."
"They make their profile as detailed as they want to," she added.
County residents can sign up at www.smart911.com.
Contact information such as cellphone and landline numbers, details about people who live in the house, and medical information like cardiac problems, allergies, mobility impairments and vision or hearing impairments, can be included, Manganello said.
If a house is hard to locate, directions on how to access it can be provided, she said. Even details like the color of your home, what kind of siding it has and the location of utilities can be included, she said. Smart911 can also be used by people who live in multiple-unit dwellings like apartment complexes and high-rises.
The information is kept strictly "safe and secure and private," Manganello said. The only ones who can access it are the 911 call taker and dispatcher, she said.
"I could not look up somebody in the database," she noted.
An email address is needed to create a profile, and every six months an email will be sent to ensure the information is up-to-date, Manganello said.
"I think it's just great," said Wilkes-Barre Crime Watch president Charlotte Raup, who has been trying to get the word out about Smart911. "I hope people utilize it."
It's good for noting any situations in a home that emergency responders should know about, like an elderly family member who might have trouble getting to the door, a dog that barks but doesn't bite, and what kind of medications residents take, Raup said.
Raup said people who don't have or don't use computers should have a family member enter their information, or "Come to our Crime Watch meetings and we'll help them out."
Manganello said Smart911 is especially helpful when the caller is unable to give information for some reason, like having a cardiac or breathing emergency.
"There's that much extra information from the start of the call," she said. "There could be many cases where a caller couldn't communicate with us where this information would be important to us."
Call takers go through specific scripts to make sure they send the right resources, but callers often can't communicate very well or don't provide important information in an emergency situation, Piett said.
"It's never your best day when you're calling 911. It's stressful, something's going on," he said.
Rave Mobile Safety uses an actual 911 call from a mother whose 5-year-old daughter went missing as an instance where having the detailed information from Smart911 helped find the child more quickly.
Piett gave some other examples of situations where Smart911 helped save lives.
The mother of a young boy who was badly injured by a hot grill didn't mention he had a latex allergy, but Smart 911 let paramedics know not to use latex gloves.
A woman called 911 from an apartment building but hung up amid sounds of a struggle. Police were able to pinpoint which apartment she lived in and stopped a sexual assault.
In Nashville, a Spanish-speaking nanny called 911 from a landline, but couldn't communicate that she was taking care of a child who was unable to breathe due to a rare disorder. The mother had put specific instructions in the family's Smart911 profile, so the medics knew how to handle the situation and saved the child's life.
The more information emergency responders have, the more they can help, Piett said.
"It could be very valuable, and we are encouraging everybody to sign up. It's free, it doesn't take that much time, and it's well worth it," Manganello said.