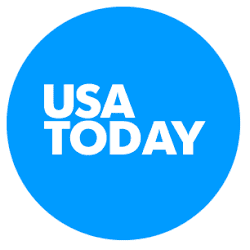 A man who called 911 in Nashville recently was too ill to speak to the dispatcher. That could have been a life-threatening situation, says Duane Phillips, director of Emergency Communications Center in metro Nashville.
But because the man had registered with a new 911 database called Smart911 and detailed his health issues, the dispatcher knew what to do.
"Normally we handle that as an open line and send police to investigate, Phillips said. "Because he had registered with Smart911, we knew he had heart problems so we sent an ambulance and the police. It probably saved his life."
Nashville is one of a growing number of cities and communities that have adopted the Smart911 system — a voluntary database that allows people to enter personal information, like medical conditions, number of children in a house and other data that gives dispatchers information that could prove critical when they send first-responders out on emergency calls.
Washington, D.C., last week became the most recent to adopt the system. This year, Arkansas became the first to adopt it statewide. It is now used in nearly 300 communities in 25 states, according to Todd Piett, chief product officer for Rave Mobile Safety, developers of Smart911.
"The more information available to dispatchers the better," said Jim Sierzchula, Baxter County, Arkansas, Office of Emergency Services Director. "It gives us that critical information we need."
Residents are able to create a Smart911 Safety Profile at www.smart911.com that is automatically displayed to 911 during emergency calls. They can enter whatever information they like into the database, including medical conditions, the number of children in the house, etc. Photographs can also be included.
There's no direct cost to register, as the program is paid for by the public safety agencies that adopt it. In Nashville, cellphone customers pay a one dollar 911 users fee in their monthly bills, and some of that money is now being used to pay for Smart911. The Arkansas State Legislature appropriated $1 million this year to set up the system statewide.
Mobile 911 calls account for 70% of all 911 calls nationwide, according to the National Emergency Number Association.
Traditional 911 systems provide dispatchers with only a callback number and the name of the company providing the phone service, said Brian Tegtmeyer, executive director of the 911 Center in Dupage County, Ill. Smart911 "gives us a bigger snapshot of who they are," he said.
The information provided to Smart911 is secure, Piett said. Data supplied by participants is not searchable by dispatchers or anyone else, he said. Information is only made available to a dispatcher when a person who has signed up calls 911, and the information only stays active for 45 minutes, Piett said.