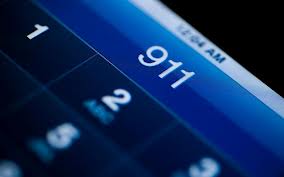 Smart911 has positively impacted emergency situations all across the U.S., including a missing child case in Arkansas and a heart attack victim in Tennessee

CHICKASHA, Okla. —The city of Chickasha announced Monday that Smart911 is now available to all citizens free of charge to enhance 911 emergency services in the city.
Smart911 enables citizens to create a safety profile online at www.smart911.com that can include any information about their household that they want 911 to have in an emergency. When a 911 call is made, their profile is immediately delivered to the 911 call-taker, resulting in far greater emergency response effectiveness and saved lives.
"This Smart911 system is a true game changer for those of us in emergency services. It can immediately provide us with information that we would not have today and it enables us to better respond in emergency situations," commented Chief of Police Eddie Adamson. "With this system citizens can provide as much or as little information that they want to share, and it is only available when the citizen places a call to 911. It is a private and secure system which we investigated thoroughly before we decided to implement it for our community."
With the Smart911 service, anytime a citizen makes an emergency call, their Safety Profile will automatically display to the 911 call-taker, allowing them to send the right response teams to the right location with the right information. Responders can now be aware of many critical details they may not have known previously. Fire crews can arrive at a house fire knowing how many people live in the home and the location of bedrooms, EMS can be advised of allergies or specific medical conditions, and police can have the photo of a missing child in seconds rather than minutes or hours.
"If we get a call about a fire or medical problem at a house we can know the best access points to gain entry, the utility cutoff locations, and any known serious medical condition that may need immediate treatment such as heart problems" said Chickasha Fire Chief Greg Gibson. "You provide information on emergency contacts that you want notified in the event of any emergency and citizens also have the ability to update their information at any time by logging into their account at www.smart911.com, to ensure first responders have the most up to date and accurate information."
"One of the great things about this service is that you do not have to be in Chickasha to create your safety profile but if you are traveling in Chickasha, or any other location in the country that offers the service, your safety profile will show up when you call 911," added Chickasha Mayor Hank Ross. Although the service is only operational in Chickasha at this time, other locations in the state are looking at implementing the service.
According to Tom Axbey, president and CEO, Rave Mobile Safety, the parent company of Smart911, "When citizens put more information in the hands of emergency responders prior to an emergency, they are enabling faster and more knowledgeable response for themselves and their families."
Introduced nearly three years ago by Rave Mobile Safety, Smart911 has been adopted in 32 states and more than 400 municipalities including Washington D.C. and Atlanta. It has been credited with positively impacting emergency situations across the U.S., including a missing child case in Arkansas, and saving lives, such as a heart attack victim in Nashville, Tennessee.
Residents are encouraged to create their safety profile with Smart911 to have their information immediately available to 911. Smart911 data is private and secure, is only used for emergency responses and is only available to the 911 system in the event of an emergency call.