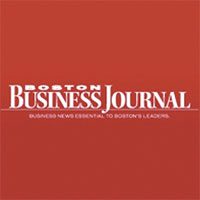 Rave Mobile Safety, formerly called Rave Wireless Inc., has deployed its Smart911 safety service to the Milford Police Dept., the first municipality in Massachusetts to offer the service.
The service, launched by the Framingham, Mass. mobile services company in 2010, enables users to create a safety profile on the www.smart911.com website. The information includes any information that the members of the household would want 9-1-1 and emergency response teams to have in case of an emergency, such as how many people live in the home, location of bedrooms, photos of children living in the home, allergies and medical conditions. When a citizen of Milford places an emergency call, their profile will be displayed for the 9-1-1 call taker, which will enable them to send the most appropriate response team to the location.
"When an emergency arises, a caller sometimes can't communicate; often they can be too panicked to remember even their address," said Police Chief O'Loughlin. "Smart911 immediately provides 9-1-1 call takers with details to better respond to many situations. We can now know the home address of a mobile phone caller, and our personnel can approach the scene of an emergency knowing more about a household, including pets that may be in the home which provides greater safety for our officers. This is a win for all of Milford's residents and emergency responders."
Rave Mobile developed the launched the service in 2010 and it is now being used in 29 states and more than 350 municipalities, according to the company. The profile can be updated and is kept private and secure and is only used for emergency responses.
"When citizens put more information in the hands of emergency responders prior to an emergency, they are enabling faster and more knowledgeable response for themselves and their families," said Tom Axbey , president and CEO, Rave Mobile Safety. "We applaud Milford town officials and emergency responders for bringing greater safety and peace-of-mind to residents and for leading the way in our home state."
Axbey said the company's plan was to focus its efforts on software for universities and work through wireless companies. But that all changed in 2008 when he took the reins of the company as its new CEO, and a year after the shooting at Virgina Polytechnic Institute -- the company changed its focus to developing Smart911.
Last month, the company launched Smart911Connect, a new service that makes it easy for certain, pre-screened businesses to make their information available as well. For example, Axbey said, information on a particular automobile, such as how many airbags it has, or on a particular building, including whether there is hazardous material inside, is critical to deciding the best response to a particular emergency.