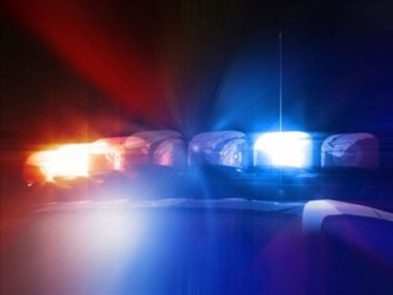 Dispatchers in the Town's 9-1-1 system, called Communications Officers, will have much more information at their disposal in the near future when answering emergency calls from local residents who take advantage of the new Smart911 program, according to Interim Police Chief Doug Kowalski.
"The new Smart911 service will allow Prosper residents the ability to create a personal Safety Profile online and attach that Safety Profile to all of their phone numbers," he said. "So, when they call 9-1-1 to report an emergency, the Communications Officers will immediately be able to read the Safety Profile and relay pertinent information to the responding officers, firefighters or paramedics. The system can most definitely be a life-saver."
Smart911 gives citizens a way to securely provide information about themselves and their household prior to an emergency, so that 9-1-1 and responders can better assist them during one. Citizens can sign up for free by logging on to www.smart911.com and creating a Safety Profile for their household that can include any information they may want 9-1-1 call takers and first responders to have. Then, if they need to dial 9-1-1 their Safety Profile will immediately display on the call-taker's screen, allowing the dispatcher to send the right response teams to the right location with the right information.
Smart911 is already operational in Prosper and in communities around the country. The critical nature of the service is heightened due to the recent trend of eliminating landlines and relying solely on mobile phones. Currently, mobile phones are not as reliable in determining location as landlines, but Smart911 can relay critical information on home addresses, work locations, and other information that can assist the 9-1-1 operators locate callers.
With Smart911, citizens can link both home and work addresses to mobile phones, which can be passed on to responders in the field. Additional information including medical conditions or allergies, vehicle details in the event of an accident, and even emergency contacts can all be included in their Safety Profile. All information is optional and the citizen has the ability to choose what details they would like to include.
"The Safety Profile allows residents the ability to include medical information such as deadly allergies, diabetic conditions, pacemakers, heart disorders, blood types and maladies, as well as the presence of elderly family members. All of that can make a life-saving difference to the medical responders," said Chief Kowalski.
Other features include adding photos of children, pets and animals, close relatives, and other information that can prove essential in saving time during search and rescue emergencies.
The cost of the service is included in the Police Department budget. Signing up is not mandatory and, since each resident is responsible for inputting their own information, residents have complete control over the type and amount of information shared.
Posted on April 16, 2014
Prosper Press Staff Reports