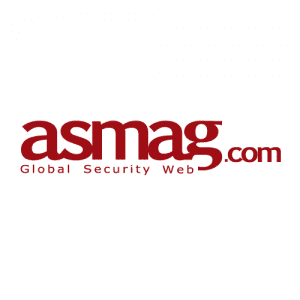 Rave Mobile Safety, a developer of safety software, recently added two new features – Rave Command View and Rave 911 Analytics – to its emergency response platform, enabling operators to handle calls and take the necessary action more effectively.
Rave, based in Framingham, Massachusetts, develops various applications, including Rave Alert, Rave Panic Button, Smart911, SmartPrepare, Rave Guardian, and Rave Eyewitness, that enable users to improve situational awareness, protect, and inform their communities. The applications are all integrated on the company's Rave Platform targeting users primarily in three verticals: education, corporate, and state/local public safety agencies.
For education, mobile apps like Rave Guardian allow students to be proactive about their safety. "If a student is walking home late at night, their friends and campus safety can monitor their journey and be notified instantly if something goes wrong," said Todd Piett, Chief Product Officer at Rave Mobile Safety."If a student is in an unsafe situation, they can discreetly alert campus safety through two-way crime tip reporting including reporting sexual assaults."
For enterprises, they can use Rave's solutions to protect employees whether they are on-site, travelling, or working remotely. Administrators can use Rave Alert to notify employees, while tools like Rave Guardian enable workers to stay connected when traveling through less than safe areas.
Finally, state and local public safety agencies are the group for whom the new Rave features are targeted. With Rave Command View, 911 call takers can quickly access Rave's Smart911 Safety Profiles and Smart911 Facility Profiles databases and get relevant caller information, including people in their household, address and location information, medical conditions, and emergency contacts. With a Smart911Facility profile, the building's floor plans, access codes, AED locations are provided.
"Smart911 information is only made available to 911 call takers when a phone number associated with a Safety Profile dials 911," Piett said. "The information is not stored locally at the 911 center. Rave Mobile Safety stores the information in a national database housed in top-tier secure facilities."
Rave's 911 Analytics, meanwhile, allows directors and supervisors to pull data and find trends, enabling them to make faster, more informed decisions. "The more information about 9-11- call traffic and trends, the better 9-1-1 call centers can prepare and respond," Piett said. "Additionally, this can help to save time and money. Reports show call volume and activity by workstation, shift, hour, day and week which can help support staffing and funding decisions."
According to Piett, providing a platform with comprehensive safety-related applications is what makes Rave unique. "There are companies that may have a similar product, but those standalone products do not leverage additional solutions to have a more comprehensive offering," he said. "For example, a citizen can visit one web portal to provide additional data to 911, join a vulnerable needs registry, and sign up for emergency alerts in minutes. That public safety agency benefits by leveraging multiple products, while the citizen has one registration experience that could one day save their life."
Source: asmag.com