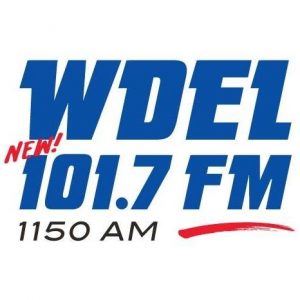 New Castle County Police announced a new app available to residents which connects people to police with the touch of a button. It also calls 911, sends out notifications, and gives police access to information like security video feeds.
"We've made testing the Rave Panic Button and mobile phone application a success. It will enhance communications among all schools in New Castle County, our shopping malls, large facilities that are capable of accommodating large groups of visitors. It will also enhance the service we, at 911, provide," said Jeffrey Miller, chief of emergency communications for New Castle County, adding the police, fire, and EMS agencies would see enhancement as well.
Administrators at businesses, schools, shopping malls, and organizations can sign up for the Rave Panic Button App. Those administrators enter information about the building, and enter their employees names and contact information. Employees are then able to download the app from the app store, sign up, and register.
If there is an emergency at the business, school, or facility, personnel can open the app and hit the panic button. The app immediately dials 911 and allows police to access information about the facility.
"That information alone is huge," said Miller. "We can have building plans. We can know where hazardous materials are stored, things we need to know about the facility. Then, what it can do for us also is, through a memorandum of understanding with the facility, we can integrate their own security camera system, so that we can actually see live what's going on during the 911 call, get that information out to our police, fire, EMS responders much more quickly--but, more importantly, far more accurate."
When the panic button is hit, the app instantly sends out notifications.
"So, if someone pushes the button, everyone working in that facility knows something is going on," said Miller.
The county has been working on the app for almost four years.
"Ever since we launched Smart 911, we've had this in the back of our mind," said Miller. "We've worked very heavily with Rave Mobile Safety, who provided us Smart 911. So, they started what's now called Smart Facility 911."
Miller said they worked with Rave Mobile Safety to integrate security video access with the new app.
"The video integration is very unique. I would be hard pressed to find another 911 center that's doing that," said Miller.
The app has buttons to notify police of a number of scenarios, including active shooter, fire, police, medical, and other.
"It brings us a new open door to every facility that wants to participate in having the app," said Miller. "Let's face it eventually the day will come, we don't want to see it, but where tragedy occurs at a facility. Rather than dialing 911, and us having to live vicariously through what they're telling us, and trying to figure it out, this gives us the ability to have preplanned information delivered to the 911 dispatcher's screen as soon as they answer the call."
If the emergency situation merits it, police will deploy personnel to the J. William Bell Fusion Center.
"We can either plan how our responders are going to approach the facility," said Miller. "Maybe a different way to approach it for their own safety. Or maybe we can make decisions with the facility, because hopefully they'll be sending someone here to be a representative as well."
Miller encourages schools and other organizations to sign up for the app.
"We got our malls pretty much on board right now," said Miller. "Nursing facilities, any large place that has large volumes of people."
Source: WDEL