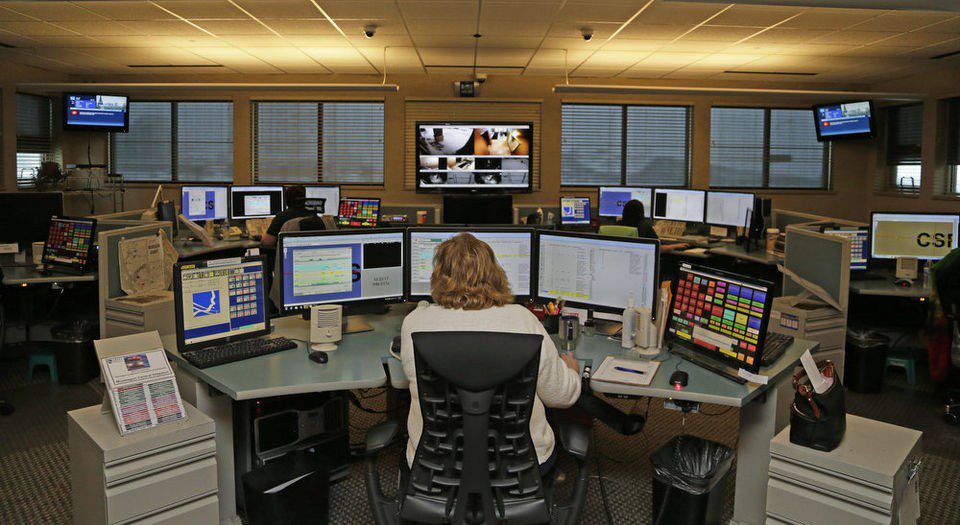 MUSKEGON COUNTY, MI - Muskegon Central Dispatch launched a new service Tuesday, March 3, that will allow residents to register information about their homes, pets, children and medical details that will likely speed up emergency personnel's ability "to find you," said the agency's executive director.
Shawn Grabinski, executive director for the county's dispatch center, said Tuesday's launching of Smart911 will ultimately improve the speed and ability in which emergency personnel respond to citizen.
The service is free to those who sign up at www.smart911.com.
Those first few seconds of a 911 call are crucial and if emergency personnel have the ability to find a person, home, stolen vehicle, lost child, lost pet and other things quicker, it benefits everyone, Grabinksi said.
The service also allows 911 dispatchers to send a text to a person who might not be able to speak due to a medical incident, or if someone is in distress and can't speak details to the dispatcher over the phone.
"We get a lot more information," said Nick Martin, operations manager for Muskegon Central Dispatch.
The information can't be accessed by outside parties, he said. Only when a person who registers makes a 911 call will that information be privy to emergency personnel, he said.
Smart911 is special software that will cost Muskegon Central Dispatch about $13,000 a year. That money is earmarked for technology. The state ultimately paid to get the software off the ground, and the annual cost will continue to be paid for with the central dispatch funds.
"It's a great tool to find people and quicker than ever before," she said at central dispatch's headquarters on Tuesday.
Muskegon County Sheriff Dean Roesler echoed that feeling: "Only good things can come from this."
Muskegon Heights Police Chief Lynne Gill, Muskegon Township Fire Chief Dave Glotzbach and Whitehall Police Chief Roger Squiers joined the sheriff to announce the launching of the free service that residents in Muskegon County can sign up for online.
Several other counties, including Ottawa and Grand Traverse, have already launched and now use the service, which Grabinski hopes catches on here -- and soon.
"The purpose of this is to help citizens in an emergency," she said.
Muskegon Central Dispatch installed the software in January. Staff have been training on it and tweaking it ever since. Public Safety officials countywide have also been trained.
Martin said other counties have backed the program's success.
"They have said that it's been very successful," Martin said, "and very valuable."
Here's a breakdown of services available, according to the product's website:
The 911 service of Smart911 allows citizens to create a profile for each household that will "proactively provide details on your family and home that 9-1-1 may need in order to send help in the event of an emergency."
The emergency management service of Smart911 allows citizens to answer questions about themselves and their families and come up with an emergency management plan.
The emergency notification service of Smart911 allows citizens to opt-in to receive alerts through a variety of communication channels including voice, text or email.
Montcalm County also launched the program on Tuesday.
"Today more than 70 percent of our incoming 9-1-1 calls are from mobile phones which provide no information on the caller and often limited information on their location," said Montcalm Central Dispatch Director Timothy Scott in a press release.
"Our dispatchers are trained to ask specific questions to obtain the information needed to send help quickly, but there are times when a caller is too frantic to remember details, physically unable to communicate or the call itself is interrupted or disconnected. Smart911 will help provide the answers to our dispatchers' questions, as soon as they answer the call," he continued.
The software also allows citizens to give details for fire officials who can arrive to a home and already know the layout. Medical first-responders can also know ahead of time what allergies or specific medical conditions a caller might have, and police can have the photo of a missing child in seconds rather than minutes or hours.
"We see a great benefit to those callers who may have a medical condition or disability. If the citizen has created a safety profile, we can pass those details on to the response teams while they are en route so that they arrive on scene with better overall awareness," Grabinski said.
"Those valuable seconds or even minutes we can save by dispatching the appropriate response teams immediately can be lifesaving."
Grabinski said the service is specifically helpful in these situations:
A child goes missing
There's a medical emergency
There's a fire
There's an accident at home or on the job
After a vehicle accident
Each household has the ability to customize their safety profile online, adding the details they feel are important for 911 to know.
Smart911 is a national service, and a profile travels with the user regardless of the location dialed from, she said.
For more information or to sign up for the service, visit www.smart911.com.
Source: mlive.com