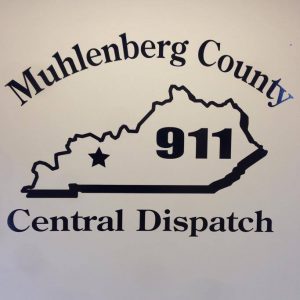 MUHLENBERG COUNTY, Ky. (7/29/16) — Public safety officials in Muhlenberg County are excited to announce today that Smart911 is now available to all individuals within Muhlenberg County. Smart911 is a free service allowing individuals and families to sign up online to receive emergency notifications and to provide key information to 911 call takers during an emergency.
This system will replace the current Code Red Alert. Code Red Alerts will no longer be available as of July 31, 2016.
Muhlenberg County 911 strongly encourages all citizens to enroll at www.smart911.com or fill out a paper application. The paper application can be picked up and returned, once completed, to the Muhlenberg County 911 Office at 504 Doss Drive, Powderly, KY 42367 or Judge Executive Rick Newman's Office on the second floor of the courthouse in Greenville, KY 42345. If there are any questions about this, call (270) 338-2000 or (270) 338-2520.
"Smart911 saves critical time in an emergency and has proven to save lives nationwide," said Kristi D. Jenkins, Muhlenberg County 911 Director. "The additional information provided in a Smart911 Safety Profile enables us to know exactly where to send first responders and who they are looking for in a house fire or at the scene of a vehicle accident, those details can help them respond faster and more efficiently."
Smart911 allows citizens to create a Safety Profile at www.smart911.com for their household and includes any information they want 911 and first responders to have in the event of an emergency.
When a citizen makes an emergency call, their Safety Profile is automatically displayed to the 911 call taker, allowing the appropriate responder/s to be sent to the right location with the right information. Additionally, individuals can opt-in to receive notifications about emergencies or critical situations and receive alerts regarding necessary actions, such as evacuation and shelter-in-place.
"Citizens will receive notifications that will improve safety in our county and help inform residents of potentially lifesaving actions they may need to take in an emergency," said Jenkins. "The information in Smart911 Safety Profiles and the emergency notifications allows both residents and first responders to be better informed in an emergency situation."
With Smart911, citizens can link both home and work addresses to mobile phones, which can be passed on to responders in the field for more a detailed, rapid response. Additional information including pets in the home, vehicle details in the event of an accident, and even emergency contacts can all be included in a Safety Profile. All information is optional and the citizen has the ability to choose what details they would like to include.
"The benefits of this information on a 911 call from a cell phone are immeasurable," said Jenkins. "Mobile phones do not provide an address to the 911 call taker. In situations like a weather emergency, seconds matter and the additional information in a Safety Profile allows help to arrive fast."
Smart911 is currently available in 40 states and more than 1,500 municipalities across the country. The system has been credited with positively impacting emergency outcomes including a missing child in which the girl's photo and physical description were immediately available to 911 and responders, as well as a heart attack victim where an address and medical notes allowed responders to be dispatched to his location quickly.
Citizens are encouraged to create their Safety Profile with Smart911 today to have their information immediately available to 911 and to receive emergency notifications. Smart911 is private and secure, is only used for emergency responses, and only made available to the 911 system in the event of an emergency call.
SurfKY News
Information provided by Muhlenberg County 911 Dispatch