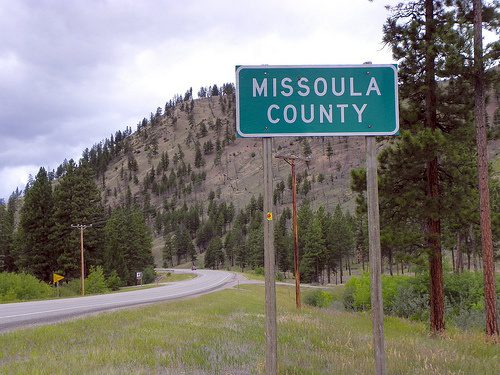 Since February 2012, Missoula County has provided Smart911 to area residents for free. This important service enhances family emergency preparedness by allowing residents to opt in to receive timely and actionable emergency alerts via email, text or voice message on their cell phones. Additionally, Smart911 allows families to create their own Safety Profiles, which pop up on a 9-1-1 dispatcher's screen when an emergency call is made. This information helps emergency responders tailor their response to a family's unique needs. It is easy and free to sign up for this service atsmart911.com.
Missoula County is also now providing another free service to area businesses, called Smart911 Facility. Smart911 Facility helps businesses prepare for emergencies by creating a facility profile that also pops up on the 9-1-1 dispatcher's screen whenever an emergency call is made by a phone number registered within the profile or when a cell phone calls 9-1-1 from within the business's physical boundaries. Business managers and owners set the organizations boundaries on a map when they create their business profile. Once an emergency call is made and the Facility Profile pops up, pertinent information within the business profile can be relayed to emergency responders in the field to help responders adjust their response activities as needed. Facility information may include points of contact, utility shutoffs, floor plans, access codes and hazardous materials stored on site and just about any other information a business owner would want an emergency responder to have. Additionally, during emergencies dispatchers can search for profiles of nearby businesses and facilities to alert other businesses that may be impacted by the emergency.
Smart911 Facility works well for organizations of all sizes. With a hierarchal structure that starts with the main business organization and can include multiple campuses and buildings, businesses with many locations can put all of their emergency information under one profile and small businesses can easily navigate through the system to create their profile. Business owners and managers can create their Facility Profile at smart911facility.com.
Smart911 and Smart911 Facility help individuals, families and businesses enhance their emergency preparedness and reduce the negative impacts that emergencies bring. Signing up with both Smart911 and Smart911 Facility is an easy process. Emergency responders in Missoula and other participating communities strongly recommend Smart911 because these services have proven to be lifesaving in communities around the nation.
Responders hope that signing up with Smart911 will help families and businesses initiate a deeper conversation regarding emergency preparedness and plans, such as where to meet up and how to communicate when an emergency occurs. To learn more about family emergency preparedness, visit missoulacounty.us/government/public-safety/office-of-emergency-management/emergency-preparedness.
Writing for the Chamber of Commerce, Nick Holloway is the projects coordinator for the Missoula County Office of Emergency Management.