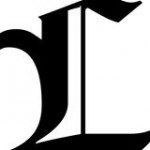 Residents In Kalkaska County Can Now Help Emergency and Law Enforcement Personnel Know More During A Crisis Situation, Even Before Officials Reach Their Homes.
Residents in Kalkaska County can now help emergency and law enforcement personnel know more about them and their families during a crisis situation, even before officials reach their homes.
Kalkaska County recently became just the second county in northern Michigan to begin using "Smart911" software, which allows residents to go online and create a "safety profile" for their household, and provide dispatchers and those responding with critical personal information.
"Smart911 is a great step forward in emergency response." said Kalkaska County Sheriff David Israel. "When you dial 9-1-1, you are not having your best day and even the simplest of details can be difficult to communicate in a time of panic.
"Now we can approach the scene of an emergency more safely, as well as provide faster and more precise response."
County residents may sign up for Smart911 free of charge, creating their online safety profile at www.smart911.com.
Sgt. Pat Whiteford, who oversees Kalkaska County Central Dispatch, said a resident can include as much, or as little, information as they want. That includes possible medical conditions for themselves and family members, or where any chemicals or other hazards might be located within a household or business.
"It's all information they put on the website," Whiteford said. "It's what each person chooses to put on the website for in case of an emergency. That's the important part.
"We don't hold onto any of the information," he added. "It's all off-site though a (secure) third-party vendor."
Once signed up, when a citizen makes an emergency call, their safety profile is automatically displayed to the dispatcher, allowing them to send the right response teams to the right location with the right information.
Responders can then be made aware of many details they would not have known previously, and now fire crews can arrive at a house fire knowing how many people live in the home and the location of bedrooms, EMS can be advised of allergies or specific medical conditions and police can have the photo of a missing child in seconds rather than minutes or hours.
Also, residents can link both home and work addresses to mobile phones, which can be passed on to responders in the field for a more detailed, rapid response. Additional information including pets in the home, vehicle details in the event of an accident, and even emergency contacts can all be included in a safety profile.
"The benefits of this information on a 9-1-1 call from a cell phone are immeasurable," said Whiteford. "Smart911 is also a national service, so your profile will travel with you, to any other location in Michigan or in the U.S. that supports Smart911."
"Having the information that is available through a safety profile can greatly affect the way we respond to an emergency," added Fire Chief Derek Hogerheide of Kalkaska Township Fire Department Station No. 7. "If we know exactly where we are going and who we are looking for in a house fire or at the scene of a vehicle accident, those details can help us assess and then respond to those citizens more efficiently."
Whiteford said another advantage of the system is that the software allows a dispatcher to text or electronically message a caller. That can be a benefit in communicating when dealing with a person who's hearing impaired or having difficulty talking, such as if they were possibly choking.
According to Whiteford, Grand Traverse County was the first county in the region to start using the Smart911 software, though several downstate counties have also implemented the program.
"Crawford County is supposed to come online in the next week or so," he said. "It's a great benefit and assistance to have Crawford County on board. We share a lot of assets for the east side of the county with Crawford County."
To help kick off a countywide effort to get residents signed up, officials will be hosting various education events, as well as being at the Kaliseum Recreation Complex on Saturday, April 26, during the upcoming National Trout Festival, and then at the CETA Hall for a pancake breakfast on Sunday, April 27.
Whiteford said computers will be set up at the locations and personnel available to assist residents in signing up or to answer their questions.
"We'll have more dates as summer comes along," he added. "It's 100 percent user-based. The more people we get signed up, the more we can help people with this system."
Posted on: April 09, 2014
By: Dennis Mansfield