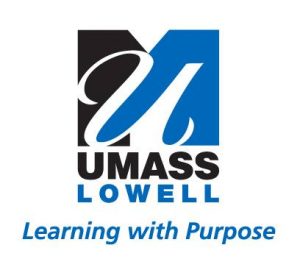 It was his first week on campus, and freshman Corey Marvel needed to figure out which bus would take him from Fox Hall to South Campus for a work-study interview. So the freshman computer science major downloaded the university's RoadsterRoutes app to his phone and within seconds had instant access to live route maps and real-time bus locations.
"It's really helped to get around campus more conveniently," says Marvel, who like most students has grown up accustomed to the speed and convenience of mobile phone applications such as Snapchat, Instagram, Twitter and Uber. "It's just amazing the way apps have influenced our lives in the last few years. Technology is influencing every generation today."
RoadsterRoutes, which tracks university buses by GPS and provides service updates from the Office of Transportation Services, is one of the most widely used apps on campus, with almost 6,000 downloads to date of the Apple iOS version alone. But it's not the only useful app that students can tap into. Here are nine more that students should know about:
UMass Lowell Along the River, the official mobile app for events hosted by Residence Life, the Career & Co-op Center and Admissions. Students can view event schedules and details, create customized itineraries, receive real-time updates, evaluate events and more.
UMass Lowell Clubs, which provides information on more than 230 organizations across campus, from the Accounting Society to WeTeach. Students can see what's happening on campus, either by map view or by calendar listing. They can also find meeting schedules, contact information, photo galleries and the latest club news.
NOW Student Dashboard, technically a mobile-friendly webpage that students can save to their device's home screen to use like an app. It provides students with access to class schedules, grades and even a new Schedule Builder.
Users can identify friends, roommates and family as personal "guardians" who can check in on them when they set a safety timer.
MyPay, a mobile payment solution that allows students to use their UCard at the Hawk's Nest and POD Market in Fox Hall using their iOS or Android devices. Once cardholders register their accounts and secure a PIN, they can select any of the participating terminals and simply swipe their virtual card to validate the transaction.
Garage Spaces, an app that shows (and tells) up-to-the-minute parking availability in the North and South Campus garages — for students as well as faculty and staff. The app's voice function lets users keep their eyes on the road while driving.
WaveVision Laundry Status, another mobile-friendly webpage that lets students check the availability of washers and dryers in their residence hall without having to leave their room. Users can even have a text or e-mail sent to them when a load is done or when a machine is available.
D!bs, which lets students reserve meeting rooms in University Crossing and the O'Leary Learning Commons for project work, study groups or small groups. Users simply scan the QR code outside rooms in the D!bs system or log in with their email credentials to the D!bs system to search for available space. They can receive an email and text message confirming the space and time of their reservation, as well as reminders.
YouVisit. Prospective students like this app because of its very cool virtual campus tour feature that can be experienced with VR goggles. Enrolled students, meanwhile, can use the app's self-guided tour to get to know the campus better. Users can listen to audio for each stop on the tour by clicking the microphone icon. They can also get more information about the stop in text format, as well as 360-degree panoramic tours and videos about each building.