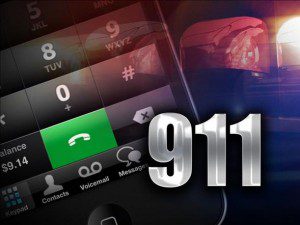 Glenn County has joined the ranks of more than 500 municipalities in 35 states whose citizens can participate in Smart911.
The program allows people to create a Safety Profile for their household that can include any information they may want 911 call takers and first responders to have in the event of an emergency or critical incident, Glenn County Sheriff Larry Jones announced Thursday. Then, when 911 is called, their Safety Profile will automatically be displayed on the call taker's screen, saving critical seconds and minutes in response to the emergency situation.
"Smart911 will allow citizens to take a proactive role in the safety of their families, as well as give our 911 dispatchers and response teams a way to save time and ultimately lives," Jones said in a statement. "When you dial 911, you are not having your best day, and even the simplest of details can be difficult to communicate in a time of need. Now, with enhanced information, we can approach the scene of an emergency more safely, as well as provide faster and more precise response."
The Safety Profile will helps ensure the right response teams are sent to the right location with the right information.
With that information, responders can be aware of many details they would not have known previously, Jones said.
For example, fire crews can arrive at a house fire knowing how many people live in the home and the location of bedrooms, EMS can be advised of allergies or specific medical conditions, and law enforcement can have the photo of a missing child in seconds rather than minutes or even hours.
"The information we receive on a 911 call can be limited, especially if it comes from a mobile device," said Undersheriff Richard Warren. "Having more information immediately for our call takers to pass along to first responders in the field provides a great advantage in our capabilities to respond to a specific emergency."
With Smart911, citizens can link both home and work addresses to mobile phones, which can be passed on to responders in the field for a more detailed, rapid response. Additional information including pets in the home, vehicle details in the event of an accident, and even emergency contacts can all be included in a Safety Profile.
All information is optional and the citizen has the ability to choose what details they would like to include, Warren said.
Smart911 has been credited with positively impacting emergency outcomes including a missing child in which the girl's photo and physical description were immediately available to 911 and responders, as well as a heart attack victim where an address and medical notes allowed responders to be dispatched to the victim's location quickly.
Glenn County residents are encouraged to create their Safety Profile with Smart911 today to have their information immediately available to 911. Smart911 is private and secure, is only used for emergency responses, and only made available to the 911 system in the event of an emergency call, Jones said.
Posted: Wednesday, October 15, 2014
Glenn County Transcript