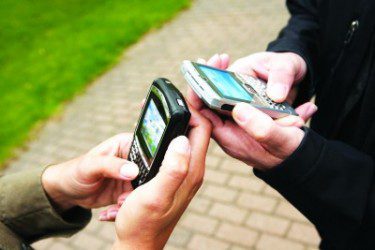 Smart911 Lets People Register their Cell Phones so that Emergency Personnel Can Find Them Even If the Person is Non-Verbal or Unconscious
LAYTON, UT – Eighty-five percent of people today use cell phones exclusively.
That can make it difficult for first responders to send help if a 911 caller is unable to give them information as to their location or the nature of the emergency.
But Layton residents now have an advantage. They can register their cell phones through the new Smart911 program and anytime they have an emergency in Layton, dispatchers will be able to send help, even if they can't speak or can't identify their location.
Layton dispatch is the first police communication center in the state to have the Smart911 program.
It's a free service to those who register, and is paid for by the communication center, according to Karl Kuehn, communications manager for the city.
It allows Layton residents, and others who may spend enough time in the city to register their cell phone. Those who register create a safety profile for their household that includes any information they may want 911 to have in the event of an emergency.
Information residents can provide ranges from the expected С allergies, medical conditions, if there are pets in the house, to the less expected С if a family member has a mental illness or is autistic, conditions that may affect how the family member may react to first responders. Families may even post pictures of their children, in case the children become lost or is kidnapped.
That's an aspect of the program dispatchers especially appreciate, because they can immediately get that child's photo out to emergency personnel.
Leslie Richards with the National Alliance for the Mentally Ill, (NAMI) sees a real benefit in the program for those with mental illness.
Because the registration form allows virtually anything the registrant wants to be included, families of mentally ill individuals may stipulate something like that a psychiatrist be informed in case of emergency with a mentally ill person.
"If a mentally ill person is in the midst of a breakdown or a psychotic episode, they may not be in a position to explain what's going on (to first responders)," Richards said. "It may appear to be something else."
In such a situation, if police or paramedics know they're responding to someone with a mental illness, the person may wind up in the hospital rather than jail, Richards said.
Dispatchers can also alert first responders to situations like Penny Bell's. Bell is confined to a wheelchair. Her service dog, Twxt, goes everywhere with her.
"Federal regulations say we move as one entity," Bell said. If something happens to her and she has to be taken from her home, first responders know Twxt has to go with her.
"This way we're not separated," she said.
Bell, who also has a heart condition, has a medical directive on a hook by her bedroom closet. The location of that directive is also included on her Smart911 information.
"You can include as much or as little (information) as you like," she said.
Layton Police Lt. Shawn Horton particularly likes the feature that allows him to register the cell phone of his family members, even though they don't live in Layton.
"We spend a lot of time in Layton doing things like shopping and eating in restaurants and it's nice to know we're covered while we're here," he said.
Police, health advocates and dispatchers would all like to see the program expand into other Utah dispatch centers.
To sign up for the service, visit the Smart911 website at www.Smart911.com.
Published: Oct. 31, 2013, By: Melinda Williams